Hands-on Experience for Graduate
31 January 2020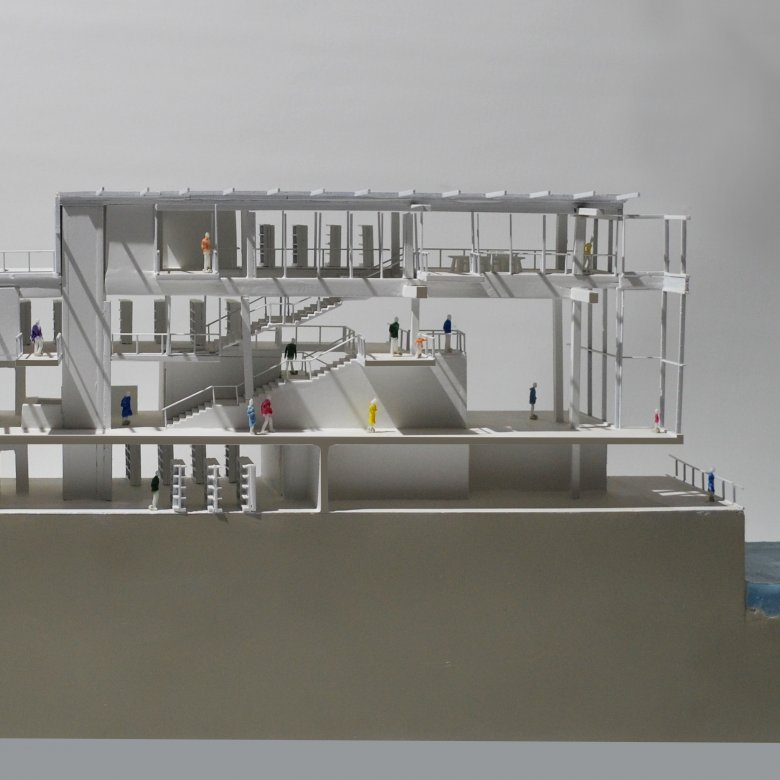 Architecture design by graduate Freddie Hutchinson
One of Freddie's degree show designs
Architecture graduate Freddie Hutchinson is working as a Part 1 Architectural Assistant at Foster and Partners in London. We recently caught up with him to find out about life after Falmouth...
What have you been doing since graduation?
I graduated in 2018. I picked up experience working part-time for a couple of freelance architects and then got a full-time job at a country architects practice in Dorset before applying for the job at Foster and Partners.
Tell us about your role at Foster and Partners
I started working there in June 2019. I'm based at the practice's riverside offices next to the Thames in Battersea. As part of my role as a Part 1 Architectural Assistant I work on a variety of different tasks ranging from conceptual design and research to modelling and technical drawing, which are all helping me broaden and expand my skill set.
What projects are you currently involved with?
I've been working on two projects, both of which are based in South America; one being a very high skyscraper in Brazil and the other a mixed-use master planning in Chile.
I've been very fortunate to be involved with both from the very early conceptual stage which means I've been able to see how major architectural projects are initially formulated and developed as a whole. Had I been involved at a later stage, I would have inevitably been working on small aspects of these huge projects and not got such a good appreciation of the whole process.
How did the course prepare you for industry?
Working on live projects locally at Falmouth helped me to gain a better understanding of how any site must be seen in its proper context, enabling me to give a more informed response to the brief. Since starting work at Foster and Partners, I've found a new level of appreciation for this valuable lesson; it is seen as a key part of successful architecture and our core business.
What do you miss about Falmouth?
While I'm really enjoying London, I do miss the calming setting of the Falmouth Campus and, of course, the short walk from the studio down to Gylly beach!