Grads Second in Young Lions Comp
20 May 2020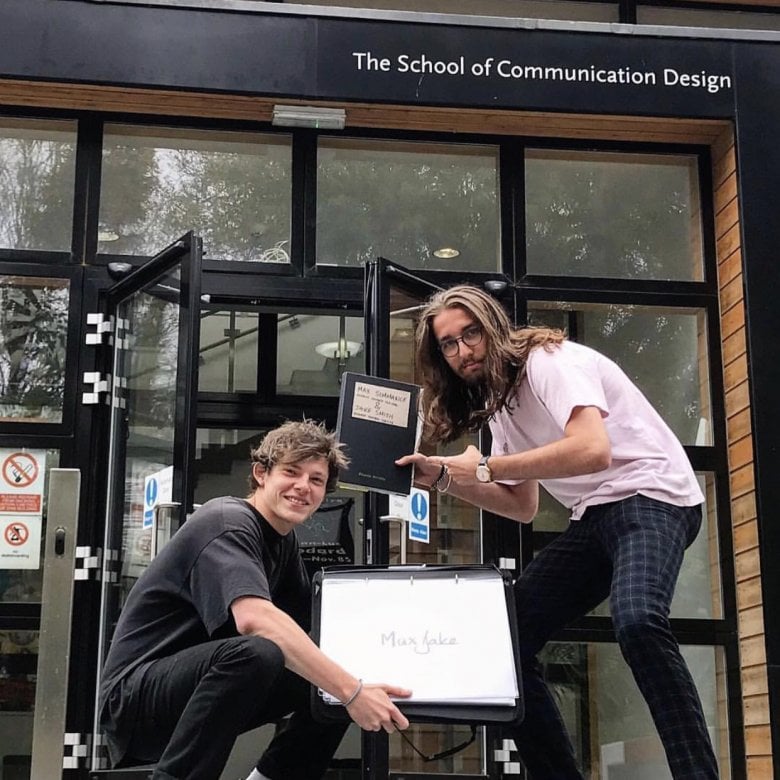 SOC Young Lions 2020 - on campus
Congratulations to Creative Advertising graduates Max Simmance and Jake Smith who came second in the UK Young Lions Print Competition 2020.
UK Young Lions Competition 2020 received 175 entries this year and the work was of an incredibly high standard. The brief was centred on the organisers' diversity and inclusion initiative.
We spoke to alumni Max and Jake - who graduated in 2018 and now work for Havas Lynx, a leading global healthcare communications group - about the competition:
Why you decided to enter the competition?
Firstly, for those who don't know, Cannes Young Lions is basically a competition for any industry professional under the age of 30. You get sent the brief on Friday afternoon, choose which discipline to enter (we chose print) and then you have 72 hours to submit your response. It's a fantastic opportunity to flex your creativity and, for us, a chance to tackle a brief that's completely different to the healthcare and pharmaceutical briefs we normally do at Havas Lynx.
What inspired your entry?
Well, the brief was to make the UK advertising industry the most progressive sector in recruiting, retaining and developing the most inclusive workforce. We needed to encourage young people from diverse backgrounds to choose a career in advertising, attract people from any stage of their career, and make it appealing to more female, BAME, neurodiverse, disabled, LGBTQ+ and over 50s candidates.
So it was a pretty open brief, with lots of words we'd never even heard of before... so, we did what any creative team does, and went to the pub. We spent the first night and day wrapping our heads around what it all meant, and had three very different, strong ideas. But one stood out from the rest: Zombies.
Because zombies don't care what you look like or where you come from, they just want one thing… your big juicy brain. Just like ad agencies!
And we wanted to do something that showed the creativity and fun that is at the core of the advertising industry.
How does it feel to achieve second place in the competition?Pretty damn good to be honest! It feels great to be recognised by one of the industry's biggest competitions. We were super chuffed and weren't expecting it at all. We're glad we stuck to our guns (and ignored our ECD, who preferred one of our other routes, sorry boss) and went for something we'd have fun making until the early hours of the morning.
What's next for you guys?
Well, this was only our second year entering Young Lions, so we want to win it next year!
The time has gone scarily fast since graduation, and we'd be lying if we said we didn't miss and think about Falmouth every day since. However, we're currently loving life in Manchester and Havas Lynx have given us some incredible opportunities to make a lot of really cool work, with more currently in production. We're also due to be on a podcast called 'Under the Radar' about young creatives in industry, so stay tuned for that!