Games Academy in Top 50 Worldwide
27 March 2020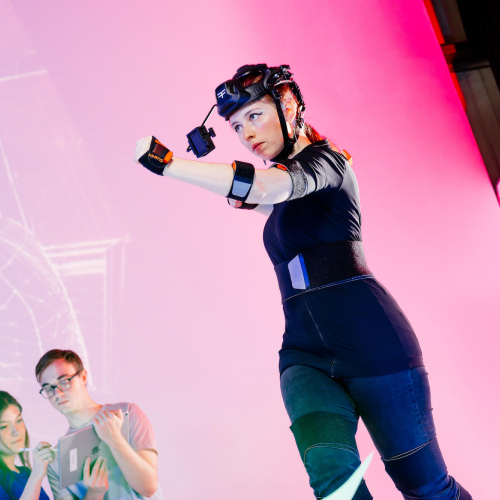 Falmouth University's Games Academy has once again been featured as one of the top 50 games schools in the world by the Princeton Review.
Director of the Games Academy, Dr Douglas Brown tell us:
Our ranking for 2020 is 4th in Europe, 6th outside the USA and number 39 in the world. We are the only English institution to make the list, and one of only two in the UK. The Games Academy ranks above established names such as MIT, Full Sail and DePaul University, all huge US institutions.
"More American games schools have opened in the past year, with huge investment and they are filling up the list – but our position amongst universities outside of America remains unchanged from 2019. This is a great achievement for the Academy staff and the students who are achieving success in getting jobs with games companies, working freelance and founding their own studios, supporting our position. It supplements our Games Academy student team winning the UK games Fund's competitive £25,000 Tranzfuser grant for their game Sai, cementing an excellent year for the Games Academy. We have achieved a really good result in the Princeton Review considering we have only been around for six years, and are delighted to be mentioned among the top 50 best games schools in the world."
Robert Franek, The Princeton Review's Editor-in-Chief said, "We recommend these schools highly to students considering careers in the exciting field of game design. All of the schools that made our lists for 2020 have excellent programs, outstanding faculties, and awesome, state-of-the-art facilities. Not surprisingly, they count among their alumni many of the video game industry's most prominent artists, designers, developers, and entrepreneurs."
The Princeton Review is a leading tutoring, test prep, and college admission services company in the USA. The Princeton Review 2020 rankings are based on a survey it conducted in 2019 at 150 institutions in the US and internationally. The survey broadly covered four areas: academics, faculty, technology, and career prospects.
You might also like