Fashion Photography Students' Winning Interview
22 May 2020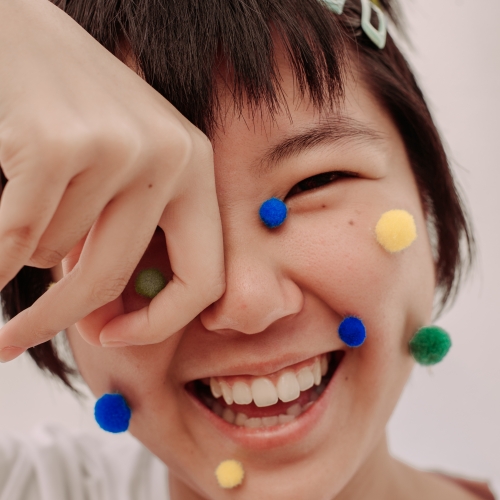 3rd Year Fashion Photographer, Georgina Abreu won the EyeEm International Women's Day 2020 mission, their empowering equality photography competition. They received over 35,000 interesting and creative submissions from all corners of the globe, the winner was Georgina.
Giving her first interview since winning the competition, she discussed her work and career as a female photographer with EyeEm. We caught up with her to see how it went:
Tell us about the competition?
This competition was about International Woman's day, as a way of celebrating Women from all over the world and fighting for equality. The winner and finalists would have their work shared in the EyeEm platforms and online magazine.
What inspired your entry?
I have been submitting my work to EyeEm's competitions and missions for the past three years, however it has always been very hard to get my work noticed because of the amount of entries. I decided to enter this competition specifically because it was about the International Woman's Day and most of the subjects in my work are women. I always try to represent female subjects in an angle that is empowering and genuine or even abstract, showcasing their natural glow and beauty, so I think the judges really saw that in my work. I submitted a few images from a project from last year and the project I am currently working on as well, but the winning photo was an image from last year's project, inspired by childhood and play.
How did the 'winners interview' go?
I think the interview went very well but it was really challenging to write it. I felt like there was this pressure on me, that I had to be professional and really think about my answers deeply, but I also wanted to be myself and not take it too seriously. So that's what I tried to do. But it definitely was a very important mark in my short 'career' so far and I was very grateful to have been given that opportunity.
What's next for you?
This is a hard question due to the current situation, but I am planning on doing some internships and volunteer work first, to get some experience in the industry, while also working on personal projects and sharing my work. And hopefully next year, if the pandemic situation is a bit better, I want to move to a different country in Europe and try to freelance or work in a fashion production company. I really want to be able to work with different fashion brands, creating fashion films and imagery for them, and also doing some editorials for magazines!
Read the full interview with EyeEm.
EyeEm is a global photography community and marketplace. They connect engaged creators with leading brands to provide original, unique and on-brand content. Their mission is to empower their community by offering them a platform to get discovered, while giving brands access to the most powerful creative imagery worldwide.
You might also like