Fashion Marketing and Interior Design Student Collaboration
21 January 2019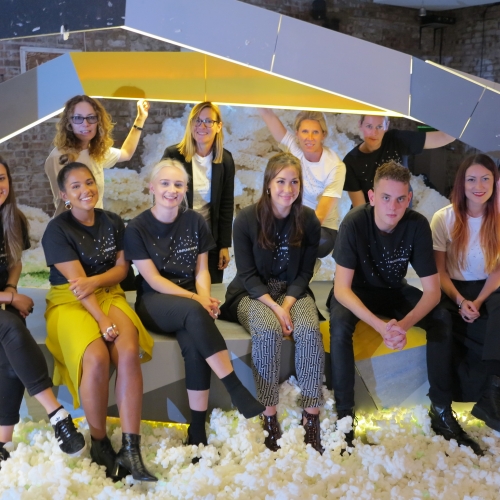 Challenging preconceptions, creating immersive experiences, and helping people fall in love with the high street again. These were some of the main drivers behind an innovative project run by Fashion Marketing and Interior Design students in partnership with esteemed design company, Campaign.
Second year Fashion Marketing student, Ella Smith, was in charge of coordinating the project.
She told us: "Campaign presented us with a brief to form a solution to declining footfall on the high street. We decided to design and brand a pop-up event that would challenge the traditional customer shopping experience."
Ella continued: "We wanted to push the concept of a jewellery shop, making it a playable experience for customers instead of just peering into glass boxes. The purpose was to create a fun and immersive experience to help customers fall in love with the high street again. Having the visitors actively participate in order to find the rings would encourage them to put their phones down and live in the moment!"
"It's been an amazing experience and working with a great team has made us all grow so much," Ella told us. "It couldn't have happened without Falmouth. Everything from the original brief, sponsorship, funding, and industry contacts has made this possible. The lecturers in particular have been really encouraging us to push the design concept and experience."
You might also like