Falmouth supports Cornwall Youth Noise Orchestra
24 March 2023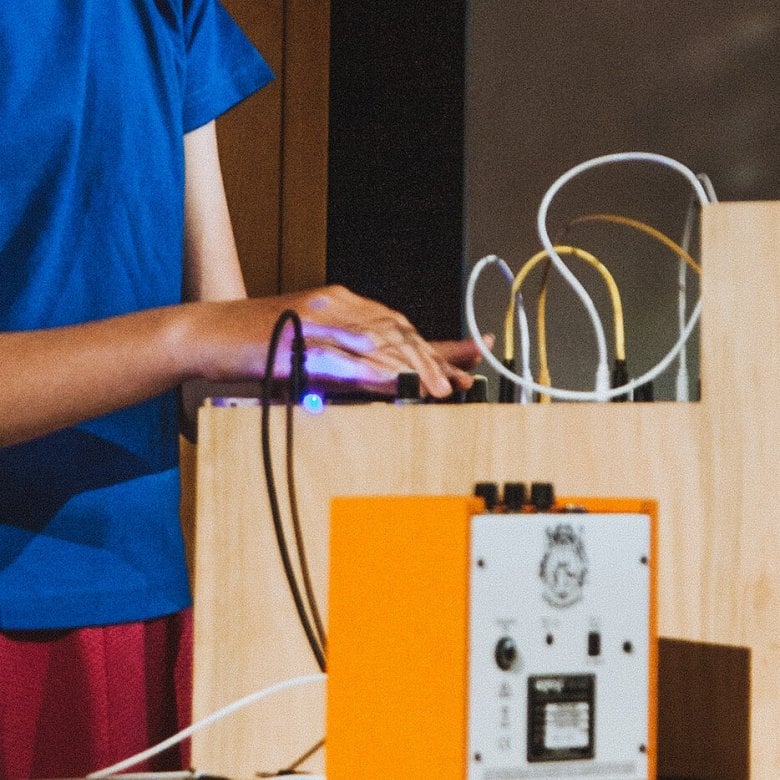 Cornwall Youth Noise Orchestra synth
Although experimental, many of the music making methods have been used across the decades in pop, film, TV and dance – from the likes of BBC Radiophonic Workshop's Dr Who theme tunes, through to Grammy winning albums by Aphex Twin, The Beatles and Daft Punk.
Cornwall Youth Noise Orchestra are already making headlines, with BBC Spotlight, Cornwall Live and soon, The Guardian visiting the group's sessions to hear a sneak preview of the music and cover their story.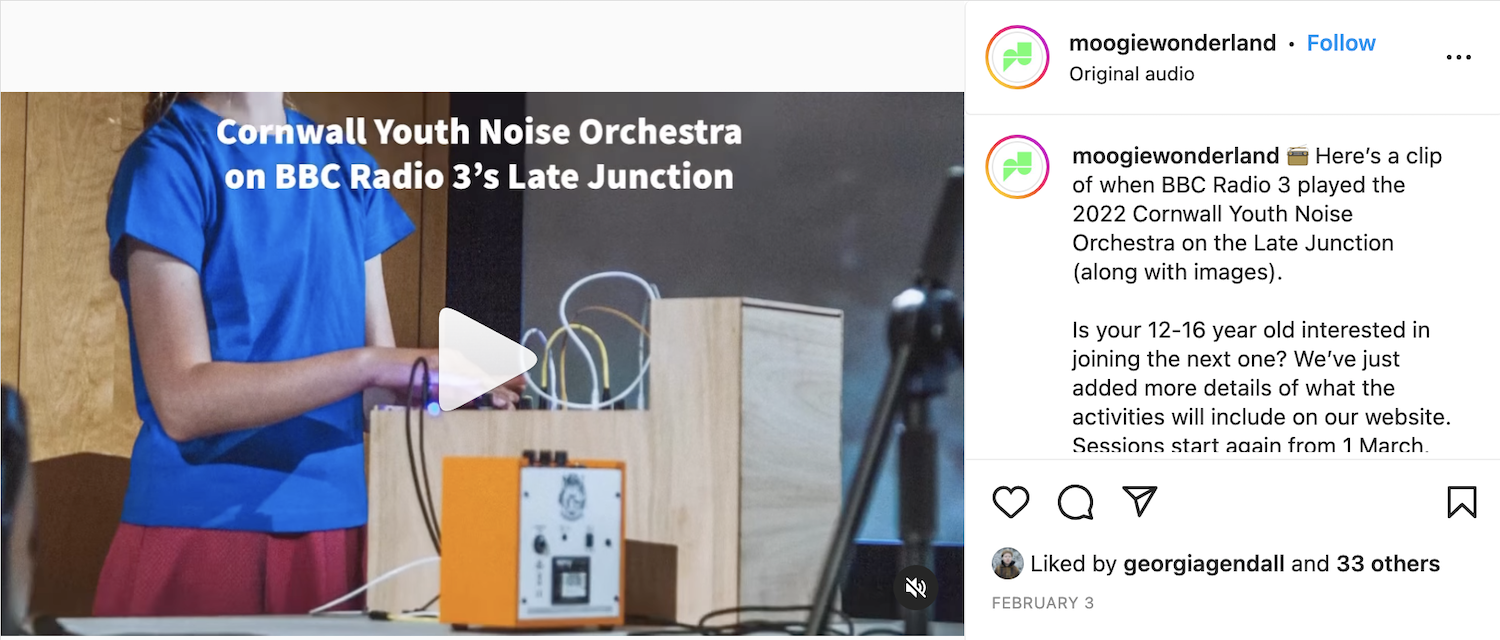 Members of the orchestra are now preparing to record and release the music they make together with organisation, Heavy Friends. With support from Falmouth University the group's record will be released on vinyl and available to discover and stream online. There are also some weekend family sessions for younger children to have a go too – including fun conducting games, strange sounds, and a chance to perform at the final concert in the summer. 
With cost barriers to families representing a significant inequality of access to music education, Cornwall Youth Noise Orchestra aims to bring young people together and given them a chance to take part in music affordably and progress as musicians, while also helping to remove barriers to participation in the long term. 
"This orchestra is aimed at having a positive impact for young people in Cornwall," explains Moogie Wonderland co-director Matt Ashdown. "Making music can uncover the skills, confidence and inspiration young people need to have a better chance in life. We're really excited to open up the orchestra again this year and help young people explore radical ways to make music, find out about other aspects of the industry, and become the next generation of musical pioneers." 
Dr Simon Waite, Course Leader of Creative Music Technology at Falmouth adds: "Falmouth University are delighted to be in partnership with Moogie Wonderland to host the Cornwall Youth Noise Orchestra and facilitate exciting opportunities for young people to engage in creative music-making here in AMATA. Our partnership will also involve teaching, research, sharing of resources and providing work experience for Falmouth students in the fields of music technology and education." 
To find out more about Cornwall Youth Noise Orchestra and how young people can get involved, visit the Moogie Wonderland website.