Falmouth Selected for Immersive Storytelling Role
8 June 2020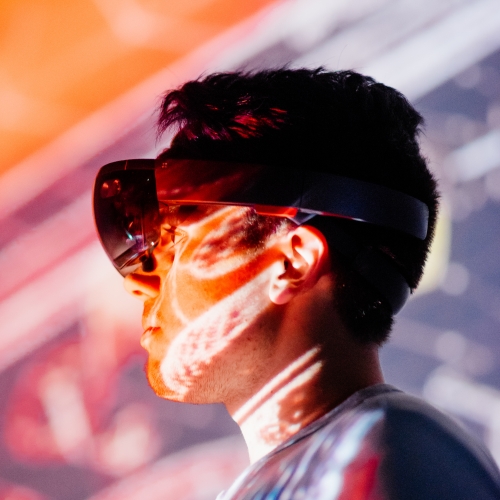 Falmouth is one of five universities across the UK selected for a new initiative, Train the Trainer. It aims to grow the number of trainers and broaden the training available, to help build the next generation of immersive storytelling talent in the UK.
The scheme is a key part of the StoryFutures Academy work to address skills gaps in immersive experience creation. StoryFutures Academy is the UK's National Centre for Immersive Storytelling. It is run by the National Film and Television School, and Royal Holloway, University of London.
The five selected universities, alongside the National Film and Television School and Royal Holloway, will bring this new and exciting form of storytelling to life for academics and students, while delivering some much needed up to the minute immersive course materials.
Co-Director, Professor James Bennett, from Royal Holloway says:
As part of the UK's industrial strategy to make the country a pioneer in immersive storytelling, we are working with some of the leading universities across the country to build a pipeline of talent that will keep the country at the forefront of augmented reality (AR), virtual reality (VR) and cross reality (XR) innovations."
The seven teams are exploring a diverse selection of topics and approaches to the study of immersive content production. These include the application of VR production techniques in educational and promotional contexts, immersive theatre, interactive scriptwriting and the potential of AR to enhance online learning methodologies and platforms.
Theatre & Performance Senior Lecturer at Falmouth, Klaus Kruse, told us, "We are delighted to be selected for the Train the Trainer initiative and look forward to working with our year two Theatre and Performance and Technical Theatre Arts students on this project, exploring how to mix theatre practice and immersive technologies to create a 'co-present' experience for different audiences."
Find out more about the Train the Trainer initiative, those involved and the projects they are working on.
You might also like