Falmouth is one of the world's best universities for Creative Media and Entertainment
12 October 2021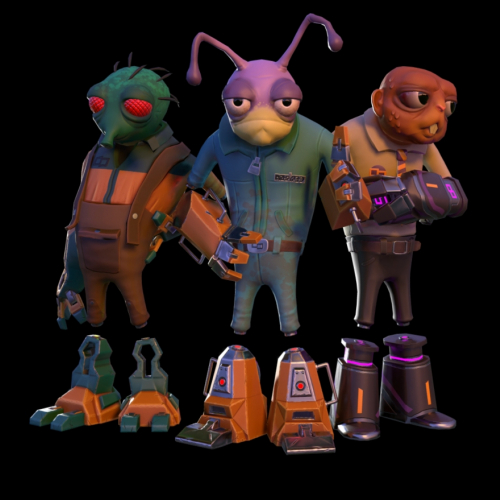 The Rookies ranks Falmouth as one of the top universities for creative media & entertainment, game design & development and concept art & illustration for games.
*
Falmouth University has been listed as one of the best 50 universities in the world for Creative Media and Entertainment by The Rookies. The University also listed in The Rookie Awards as one of the 20 Best Game Design & Development Schools and the 20 Best Concept Art & Illustration Schools.
Falmouth's success at The Rookies is a testament to the array of talented students who populate the University's Games Academy and the dedication and expertise of the staff who support them. Ady Smith, lecturer in Games, was thrilled to start the new academic year with the news of Falmouth's success at the awards.
"To see students from our Academy recognised for their outstanding work is always a pleasure", Ady told us. "At the Games Academy, we encourage the students to really focus their work in preparing for the games industry; this result demonstrates that our students are graduating with the skills they need to launch their careers and make an impression judged by Industry Professionals right from the word go."
The Rookies is a community for non-professional digital artists looking to learn new skills. It's been creating university reports since 2009, although the criteria is a little different to traditional rankings tables.
Unlike many others, The Rookies do not accept advertising from universities. So, its rankings are largely based on "the quality and performance of student work that is completed at university, as well as their employability potential".
The Rookies can accurately assess the standard of student work thanks to The Rookie Awards. For these awards, students submit their university work to be judged by over 150 industry professionals.
Falmouth's games students excelled in 2021, with MA Game Art student Louie Maryon listed as a Finalist for his project Wyrd and Jamie Copper-Beaumont securing an Excellence Award for The Gunpowder Hideout. Kristel Konstantinova secured a Draft Selection at the awards for her Environment Art Showcase as did Falmouth gaming team 'Infinite Bounty' for their self-titled third person shooter.
You might also like