D&AD Wins for Creative Advertising Students
29 May 2018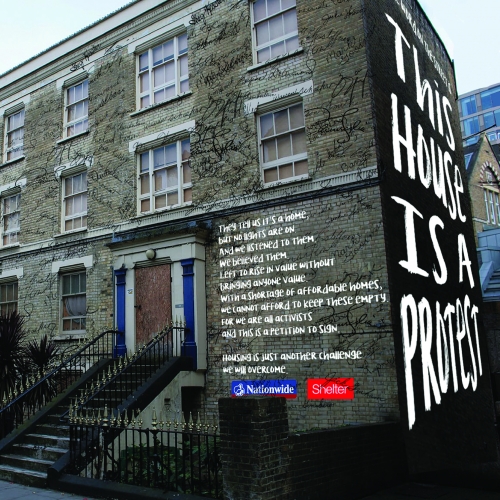 Creative Advertising students have been named amongst the winners of the D&AD New Blood 2018 competition.
Students from the BA and MA courses took part in the high-profile advertising challenge, alongside universities from all over the world including New York, Hong Kong, Denmark and Japan. The competition is judged by industry leaders from top agencies and major clients from around the world.
Winners include:
Charles Young and Jennifer Carter (BA) – Adidas
Serena Moseley and Bethan Harris Brown (BA) – Nationwide and Shelter UK
Lauren Ashton and Melissa Sharpe (BA) – Digital McKinsey
Amy Tavener and Barney Cook (MA) – Nationwide and Shelter UK
Madelline Charles and Jobe Secka (MA) – Burger King
Deborah Ferro (MA) – Nationwide and Shelter UK
Surabhi Mokashi, Meabh McElduff, Phoebe Tancock and Joseph Foale-Groves (MA) – Giffgaff
Deborah Ferro reflected: "The standard of the competition is extremely high and to have D&AD recognise my potential is amazing! It has really given me some added self-confidence. It's also so lovely to have won alongside three other teams on my course, who I'm equally excited for."
Many of the categories placed an emphasis on resolving a major issue affecting populations across the globe, such as the UK housing crisis and the Philippine banking system. Melissa Sharpe explained: "The brief asked creatives to empower the unbanked using a non-traditional bank method.
"The whole idea was that if you could help these overlooked groups, you could empower their country and even help alleviate poverty. We worked on aiding Philippine migrants, who needed help sending money back to their families safely, without the use of a bank or money agent."
The New Blood winners get their names in the D&AD Annual, an invite to the New Blood Awards Ceremony in London on 12 July and the chance to apply for a place on the New Blood Academy.
You might also like