Creative collaboration: Jessica Kielstra & Nina Forbes
17 December 2020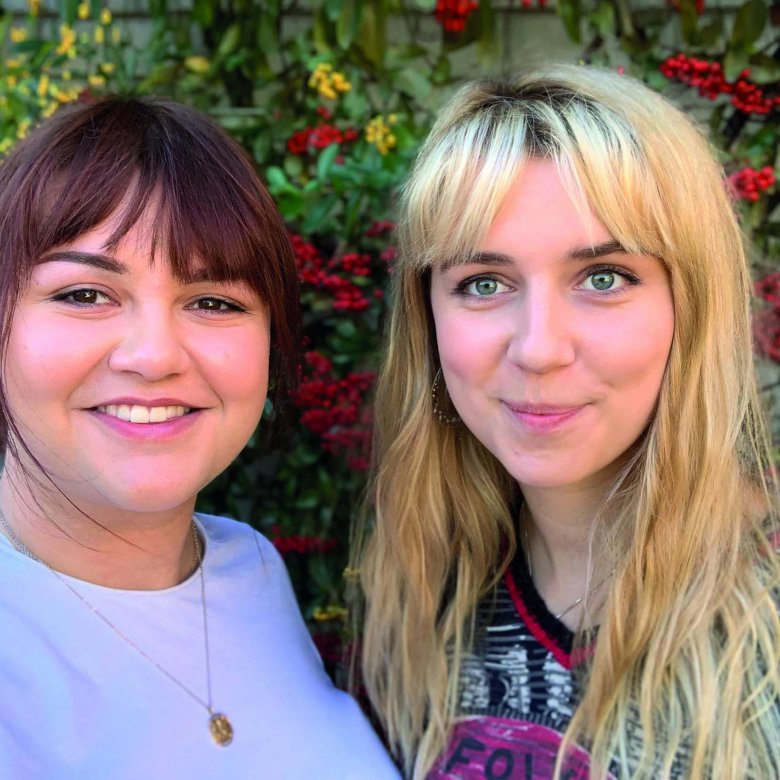 Jess And Nina Ca
Jessica Kielstra and Nina Forbes graduated in Creative Advertising in 2020. They've formed a creative team where, in their own words: Jess does the pictures, Nina does the words.
What inspired you to study at Falmouth?
JK: It was the idea of being able to attend a creative institution and be surrounded by creative people all the time. The course itself has a very industry-focused approach that really appealed to me too.
NF: It was the charm of a seaside town. Growing up close to London, I was keen to taste a new pace of life. When I visited for the open day, I went to the sea and it was so close to campus, and it gave me this exhilaration but also a calmness. It was totally perfect for creativity. The course lecturers are ad-legends too, so I knew I'd learn a lot.
What led you to study Creative Advertising?
JK: As soon as I read the course description for Creative Advertising, it was like someone had written down all the skills, opportunities and types of craft that I'd been looking for. 
NF: We both love the fast-paced high-pressure atmosphere, and there's always so much going on that you never get bored.
What was the highlight of your studies?
Both: During our third year, we had a live brief set by a London advertising agency to create a campaign for confused.com. 
We struggled all week to come up with something, until right at the last minute we found the idea of making an animation featuring Snoop Dogg with two heads. They loved our idea and the hard work paid off as we were offered a month's paid placement by the agency. Christmas made.
What happened once you graduated?
Both: Before graduating, we entered the D&AD awards, which are considered the Oscars of advertising. We won a New Blood award, just weeks after graduation, which led to the opportunity to work at Happiness, a Belgian agency run by one of the judges, which works with big brands like Toyota and Carlsberg. We moved to Antwerp to work for one of the top three advertising agency networks in the world and produced live work for big brands.
How do you think your time at Falmouth helped you succeed? 
Both: Practising craft and nailing our portfolio is what got us this job. But knowing how to get in front of people in the industry is also a massive skill and something that the course works hard to teach.
So much of the industry is about knowing how to make an opportunity out of every chance you get - using your creative thinking to get a foot in the door and then applying it to your work once you're in. The combination of theory, practice and industry focus is key to the course and we can really see the value in it.