Benjamin Woods on his Cornwall-born music project The Golden Dregs
15 March 2023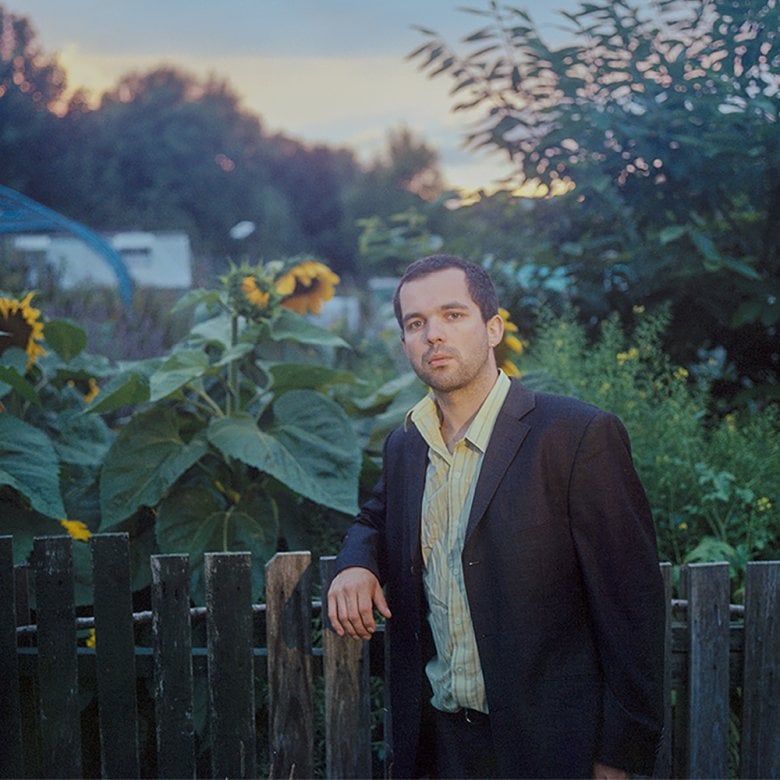 The Golden Dregs
On Grace & Dignity explores the dualities of Cornish life, from the strength of the county's character to the pressing problems of gentrification. What is it about the county that continues to inspire your song writing?  
On a creative and personal level, I think it's an incredible place to experience something different. Growing up in Cornwall, I obviously had my frustrations with it, but meeting people who had grown up in cities and then come to Falmouth for university made me realise what an impact coming to this creative seaside town for three years must have had on them. People are drawn to Falmouth from lots of different places, into a great live music and arts scene, in this beautiful and inspiring setting - it's a melting pot of creativity.  
You have previously spoken about seeking out music that is rugged, bleak and beautiful. How did it feel to be signed by 4AD, a label with a roster including artists like Big Thief and The National?   
It was absolutely insane. When End of the Road Festival came on board as our manager in 2019, they started putting feelers out to labels, and while 4AD was top of my dream list, I didn't think it would be attainable. I've been inspired by them at so many different points in my life; when I was at college there was a big scene of 4AD bands that I loved, and in the past, they've had bands like Pixies and Cocteau Twins on their roster.  
The actual process of getting signed was impacted by the COVID-19 lockdowns, but it gave me more time to work on the album, and 4AD were involved in hearing some of the early demos. When we emerged from the pandemic, they came to almost every show we played for a whole year and really agonised over whether we were going to be the right signing for them. There was no hype around our project, and no huge number of streams to back us up. That is something I've come to learn through experience in the music industry: if a band is already doing well on social media, or getting streamed a lot, labels will bid on them because it's a no-brainer. With The Golden Dregs, I'd already released two albums, and didn't have great stats on my side, so there was a bit more for the label to consider, and more patience required on their part.  
From the very start they've been so passionate and supportive; we played a show in Falmouth the other day, and Amy from the label came down because she wanted to see the places that inspired the songs. They are an incredible home.  
You've recently played a handful of shows in America, including the prestigious SXSW. How do you approach your live shows?  
As a band we put a lot of effort into structuring our sets so they're engaging – we're not the kind of band that will just wing a set. It takes quite a bit of planning to create a set that will hold the attention of the audience, in part because there's so much variation across our albums. And if you're going into a show not really knowing who you're playing to, that can be tough to figure out, because it's important to try and form a connection with the people who are watching.  
What advice would you give to aspiring musicians? 
Pick up as many skills as you can. I've done all sorts of practical work over the years, and when I was working on the promotion of the album, I chanced upon a short audio production job editing for Season 5 of The Crown on Netflix. I'd got the skills from being on the course at Falmouth, and so I got the job – it paid so well and really supported me financially at the time. 
Know when to compromise. You often read about artists who were known for never compromising, and that served them well – Lou Reed, for example. But I think times have changed, and I've certainly found that it's good to give a little.  
Know yourself, be yourself and stand by that; don't get swept away by what's cool at a particular moment. Scenes in music get so big, but they have a shelf life to them because they're so big – I'm playing the long game and want to be doing this for years and years to come.