Looking for student talent in your business?
From working on live briefs as part of their studies to taking on internships and placements, our students and alumni have honed both their craft and the professional skills to succeed in the workplace. 
Tap into Falmouth University's student talent by connecting with our employability service, RealWORKS, or contacting our creative agency, Mayn Creative.
Connect with our employability service, RealWORKS
We work with local, national and global partners to ensure our students and graduates get access to the best opportunities.
If you're an employer, see how you can connect with Falmouth's courageous thinkers, complex problem solvers and multi-skilled team players, below.
If you've got a question or want to find out more information about opportunities with RealWORKS, just get in touch with the team.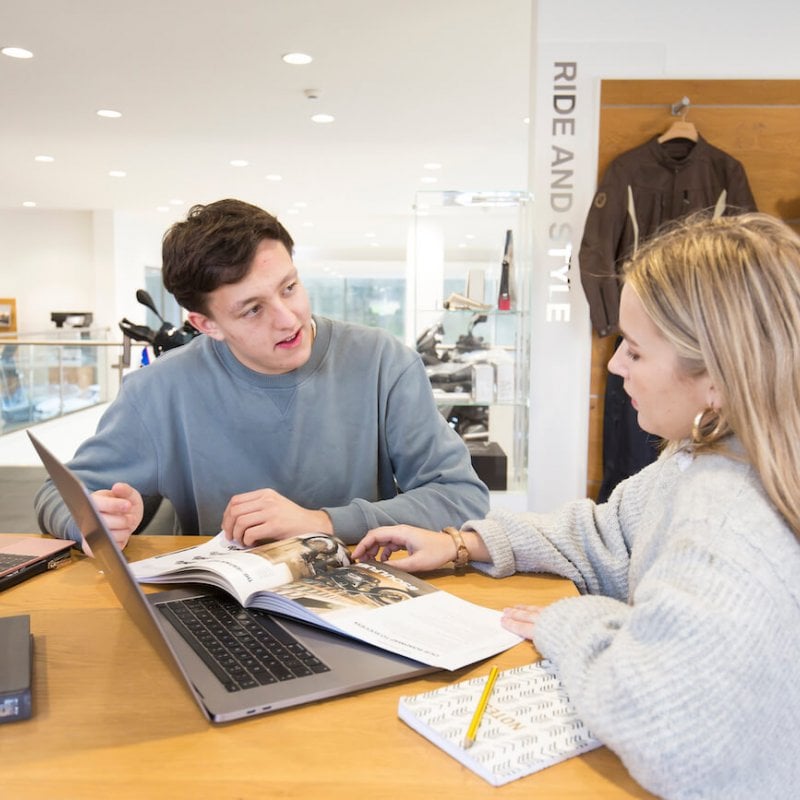 Our students doing it for real