Why I chose to live in Tuke House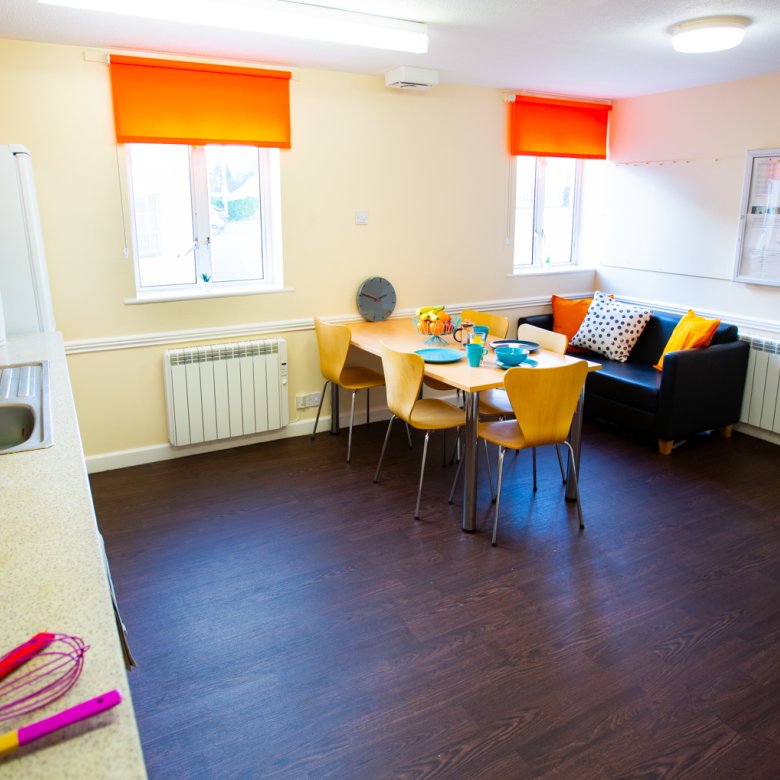 Tuke House_1
This piece was written by Game Development: Writing BA(Hons) student Mars about her experience living in Tuke House.
Moving to Falmouth, I was confident in my choice that Tuke House would be the accommodation for me, but all the horror stories I had heard about student halls made me nervous. Thankfully, my four flatmates were as cool as cucumbers and we quickly became friends - I'm entering my third year and I still live with them in private accommodation!
Within a few weeks, we had inside jokes, hypothetical heist movie roles, and a Minecraft server. When we weren't having flat dinners, themed or otherwise, we regularly had gaming nights and group study sessions in the communal kitchen and living area. When I visited my friends in other accommodations, as nice as their kitchens were, they didn't feel as homey as ours did - we had hung up bunting and in the holidays, decorated with hung tinsel and carved pumpkins on the window sills.
Our neighbours were lovely and regularly invited us to join them on nights out and we still keep in touch. I've heard quite a few people say that Tuke House is where lifelong friendships are formed and I might be biased but I agree.
I'm happy to call Tuke House my home and my memories of living there are something I look back on fondly.
I had already heavily researched my options - I had looked at how much the rent was per week, what was in the rooms, if the room was shared and how many potential flatmates I would have. As someone who loves a lie in, the distance from campus and where the closest bus stops and train stations were (and how far those were from campus) were something I took into consideration, as well as where the closest shops were.
Tuke House was one of my highest options since it was located near the centre of Falmouth town and wasn't far from the shops. If I was missing an important ingredient for dinner or chocolate chips for brownies, I could pop into the shop and be back in less than 15 minutes. I was less than a 5 minute walk to the bus stop, a 15 minute walk to Penmere train station and not too far from Gylly beach for afternoon picnics. When I needed a break from work, I regularly went down to the pier for a pasty, which wasn't something my friends in other accommodations could do.
My room was cute, cozy and functional. It was fully furnished and had everything I needed - a single bed, a wardrobe with shelves, a desk, shelves and an en suite wetroom. The desk was long enough to fit my TV, console, laptop, emergency study snacks and clutter, with room to spare. I could fit all my books, lego figures, vitamins, and my favourite build a bear on my shelves with all of my trinkets and more. Since I had hung up LED lights around the room, I didn't use the desk lamp often but it was great for late night study sessions. Before I came to university, I had a double bed but since I wouldn't be sharing with my fat cat anymore, I found the single bed fine. Some might consider the wetroom to be a downside, but if I'm honest, I miss how easy it was to clean. 
I'm happy to call Tuke House my home and my memories of living there are something I look back on fondly. It was comfortable, affordable, convenient and just across the street from Gems Fish and Chips.