Why I chose a creative degree
10 December 2020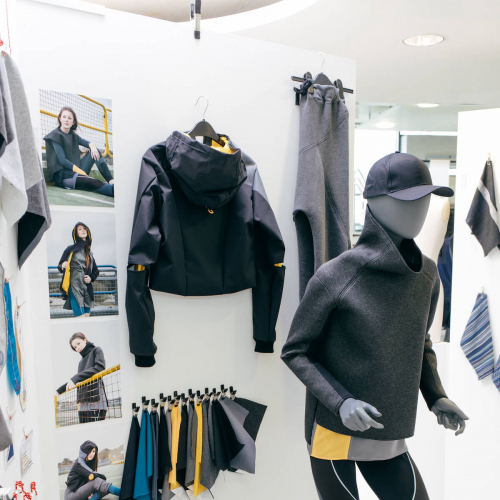 Creativity has been part of my life for as long as I can remember. As you grow up, you quickly begin to learn what your skillset is and then try and find the bits you are good at. Creating has always been something I have chosen to do whether it be sewing, painting or just generally making.
So, thinking back, it's not really a surprise that I ended up studying a creative degree, it just took me a while to find out what that subject would be! After many university-focused lessons in sixth form, which mainly consisted of me saying 'I don't know what I want to do', I finally stumbled across Sportswear Design. At the time I was studying Fashion and Textiles, Sports Science and Philosophy and Ethics, so it seemed like the perfect opportunity to combine two of my favourite A-Levels especially as I was already leaning towards a creative path over strictly academic.
It was a real turning point for me as for a long time I didn't think I would be suited to university or that level of study. But I'd finally found something that gave me the drive to do the best I could, and made me realise that there really is something out there for everyone. I still get questions or shocked faces about my course from people who don't really understand what I do, but it couldn't be any better for me.
The facilities are second to none and the welcome was so friendly that I was able to see myself studying and living in Falmouth.
After this realisation It was time to focus on where I wanted to study it, seeing that the course was available in Falmouth was pretty crazy! Before I had thought I would have to study in London, and I wasn't feeling too confident about living in a big city especially as I'm more of a country, outdoors girl. However, I still went to all my interviews at the various institutions and when I finally managed to come down to Falmouth, almost immediately my mind was made up. The facilities are second to none and the welcome was so friendly that I was able to see myself studying and living in Falmouth.
So, in summary I like to think I followed my passions and it led me to find a course and university that was best suited for me and the sort of lifestyle I want to live now and in the future. As well as this, I think there is definitely something to say about surrounding yourself with other creative people, which is a huge bonus of a creative uni! You're able to bounce ideas off not only your course mates but people you end up living with or meeting through societies which overall widens your mindset and opens you up to more possibilities. It really benefits your work in whichever industry you pursue.
You might also like