The ultimate guide to a great Cornish summer
29 July 2021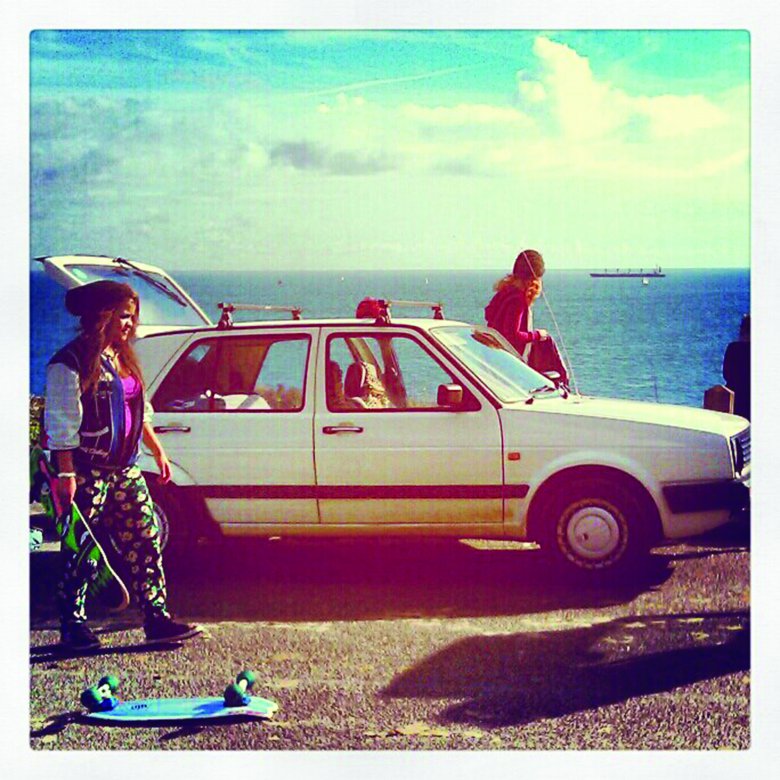 UG14 instagram skateboarding at Pendennis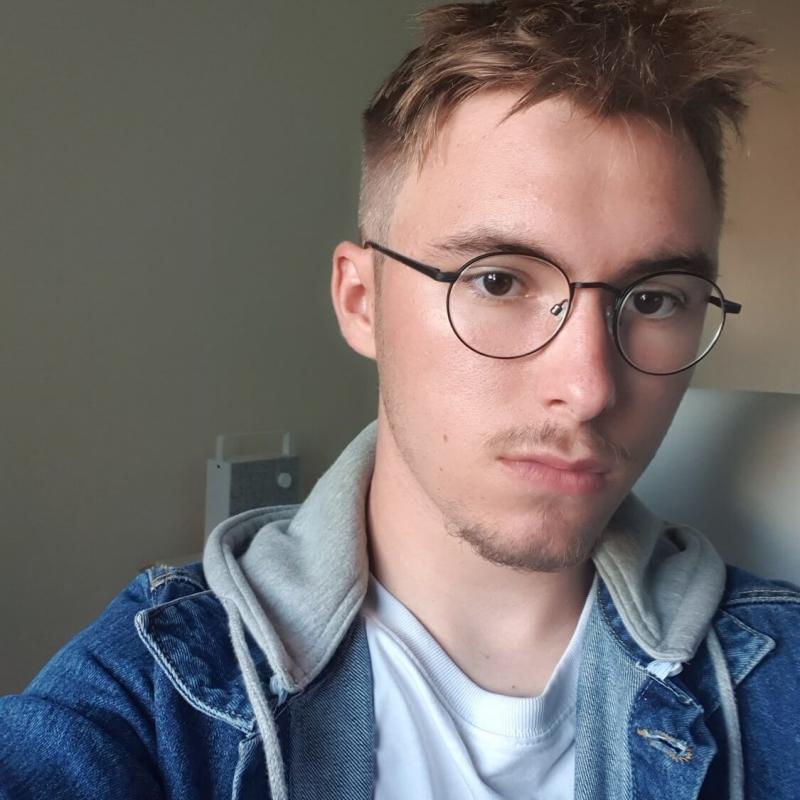 Sam Claydon
Falmouth has been amazing as it has given me the creative freedom to make the games that I want to make.
Welcome to my ultimate guide to a great Cornish summer! Whether you're a first-time visitor or an expert on all things Cornwall, here are a few tips that will help you to make the most out it.
Favourite walks
Living in Falmouth and having so many amazing locations nearby got me into going on long coastal walks. The coastal path is a really fun way to see the sights of Cornwall and it feels very rewarding to look out across the ocean after a long walk.
I first want to talk about the perfect student hotspot, Gyllyngvase Beach, aka Gylly beach. This beach is a 5-minute walk from the heart of Falmouth and has a cafe nestled alongside it; if you're looking for a night by the sea with your friends, this spot is amazing! You can also follow the coast around to Swanpool, which is less than a ten-minute walk from Gylly.
If you're after a hike that isn't too long, I'd recommend ambling over to Maenporth beach. The walk is around 45 minutes, and it gives you some amazing views of Cornwall. 
Another good stroll in Falmouth is the walk around Pendennis Point. This walk isn't too long but you get to see some brilliant sea views. You also get to pass Pendennis Castle, which is a perfect day trip out. At night it's lit up and you can see it from Gylly beach. I'd recommend a trip to the castle as you can see the whole of Falmouth from the top of it.
Recently, I found an enjoyable section of the coastal path in St. Agnes. This walk takes you to some breath-taking points in Cornwall. On this trek you also pass a small beach called Chapel Porth, which is a perfect opportunity to have a swim at the mid-point of your hike. This walk also takes you past all of the old Mines on the cliffs which is a great place to take photos.
Another favourite walk of mine is around Helford Passage. The public footpath takes you around Helford and you can walk down to some smaller beaches en-route. I have also just bought a paddle board and this location has very calm waters. It's perfect for a swim or to go out and explore on a paddle board.


Falmouth at night
There are so many good options for nightlife in Falmouth. If you're up for a night of playing pool with your friends, The Games Room has got you covered. The Games Room is very popular with students so if you want to meet new people, this is the perfect place.
Due to Covid-19, it might not be guaranteed that you can go into these locations but there are alternatives to having a nice night in Falmouth. Night walks on the beaches are a fun way to spend time with your friends. 
Having a late-night BBQ on the beach is also quite a nice evening plan, but if you do fancy an evening burger, make sure you take all your rubbish with you!
As for clubs, Falmouth have quite a few throughout the town. One of my favourites is Kings as it's quite friendly and it doesn't feel that it gets too packed. But this is before Covid, so I haven't been to any clubs recently.
If you like live music, Palacio Lounge host live music nights and encourage Falmouth music students to play there. It's really nice to go and watch the talent from the Music course.
Surfing spots
After living in Falmouth for 2 years, it's safe to say that I have caught the surfing bug! There are so many good surfing locations in Cornwall but here are a few of my favourites.
Starting on the north coast I want to talk about Perranporth. This beach has great waves and is a great day out. The beach is incredibly long and if you don't own a surfboard you can rent one when you're there.
Another great beach to go to is Gwithian and it's very easy to travel to. When it comes to surfing, the north coast tends to have larger waves, so if you want smaller waves to start off with, Gylly can have some good waves to bodyboard or surf on.

Tourist attractions
Cornwall is full of amazing locations to explore and visit; I'm going to start by talking about one of my favourite places to go, the Cornish Seal Sanctuary. If you like sea life, you'll love it here. From Penguins to Sea lions, you won't be lacking in aquatic animals. Seals from all around Cornwall that are injured are brought there to rehabilitate and taken back out into the sea. Also, if you get a ticket, it's valid for a whole year so you'll never be lacking in a visit to see some seals.
As much as we would love it to be true, Cornwall isn't always sunny, so I recommend visiting some indoor attractions too! Cornwall was known for mining, so I recommend a trip to Geevor Tin Mine. This location takes you on a trip on how the mining industry worked. You will travel through the quarters and down the mine. It's a really nice way to spend the day and, because most of the areas are inside, you can still enjoy it on those rainy days.
If you like art, Falmouth is not short of free galleries to visit. There are always new exhibits arriving in those galleries which makes them feel fresh and new all of the time. Some student work has been shown in galleries up and down Falmouth and I think it's a great way to spend your day.
In recent times we might be lacking with 'in-person' events, but one of my favourite Cornish events during the summer is Boardmasters Festival, which will be happening this summer. If you like live music and surfing, this is the place for you. 
Thanks for reading my guide. I hope you'll be interested in visiting some of these locations – have a great summer!