Preparing for university as an international student
30 August 2022
Preparing for university as an international student
Are you wondering what like is like as an international student at Falmouth University?
Second-year student Winston shares some useful tips on how to prepare for life as a Falmouth student.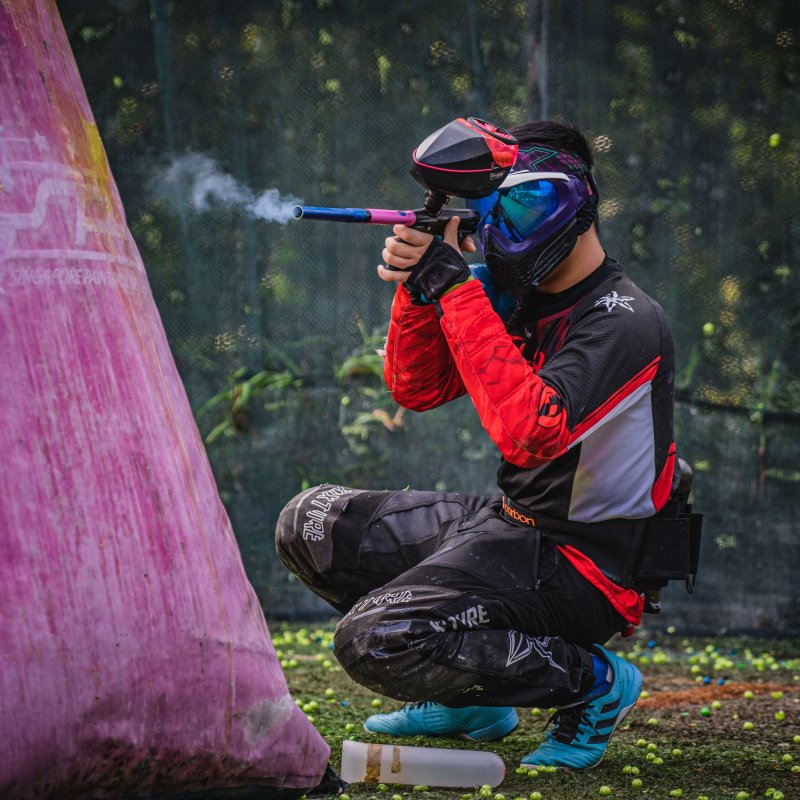 Winston paintball
I'm just happy to be doing what I'm doing, and I'm grateful for the chance to travel to Falmouth and have one of the best experiences of my life.
In this article, second-year student, Winston, is here to offer our incoming international students some useful tips on how to prepare for life at Falmouth University.
Hi guys my name is Winston and I'm a second year Post-Production & Visual Effects student from Falmouth University. 
So, I'm actually from Singapore and as I'm packing for my trip back to Falmouth, I'm 
going to show you guys what there's to do and some tips to help you to prepare for university. Alright, first up let's see what we can do to pack for university.
The first thing to do is to pack for the weather. The UK can be a bit cold and windy so it's best to wear the right clothes for the right place. It's also good to make sure that you know what plug the UK uses so that you can definitely ensure that your phone and computers are charged at all times.
Another thing that I would recommend packing is a little bit of something from home - that way, if you feel that you're a bit far from home, it does bring a lot of comfort to go a long way.
Now that I'm already packed up, there are a few things I need to do since I am an international student. Things like completing your bank account, collecting your Biometric residence permit (BRP) and also registering for the doctors are some things that we need to do. 
You will get an email sent from the University about it - so just follow those instructions clearly, which is what I'm going to do now. Alright, looks like I have everything sorted out, which means that I can finally have time to plan for what I want to do once I reach Falmouth.
So some places that I would recommend to look for events are the Students' Union website, the University website and even ResLife on Instagram. There are a lot of events coming up for Freshers' Week so there's plenty of things to do.
Oh yeah, don't worry too much about making friends. There's loads of opportunities to have fun and meet new people. If you haven't already, do join your course Facebook group where you can meet your course mates and some seniors. Not only could you ask advice about preparing before you enter Falmouth but it's nice to know that you're not alone when you're taking the first step into university.
If you are seeking any advice, do look at our Falmouth University student support page, where you can seek advice on financial aid, English if it isn't your first language or even just ask a student about life in uni, so that you get the best advice possible.
Alright guys, we're all packed and ready to go! I hope these tips are helpful for you when you're getting ready to enter Falmouth University. Being a student in Falmouth is actually one of the best experiences in my life and I hope that you guys get to experience the same joy that I have. 
If you do have any questions though, feel free to contact us on any of our platforms and we'll be more than happy to answer you and to help you with any advice wherever we can.
So, if that's all, see you guys!