Managing my money as a university student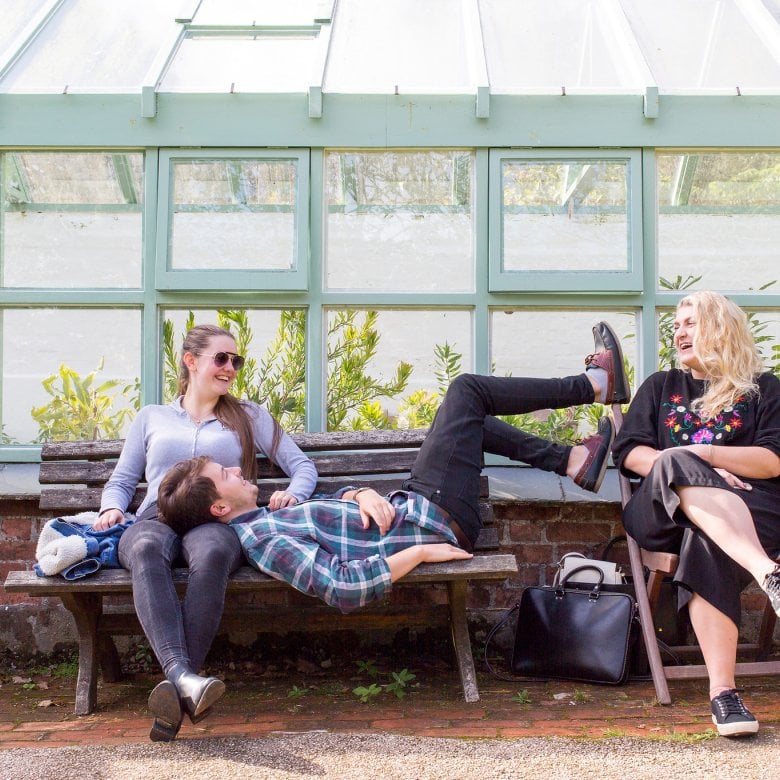 New Students 5
This piece was written by Fine Art BA(Hons) student Jessie about her student life budgeting tips.
This year at uni, I've learned a lot about how to manage my life on a budget. With many mistakes made along the way, I've developed a list of habits and strategies that I use to help save money, and they may be helpful to you too.
Falmouth is a great place to be a student on a budget, as it is one of the most stunning places in the UK, with tons of great free places to spend time outside. If you're looking for something a little more unique, I highly recommend taking full advantage of all the activities the university sets up for students. Reslife (you can find Reslife here) sets up great cheap activities for students throughout the year, such as multiple trips to the Eden Project. Through Reslife I went to St Ives, spending less than 4 pounds that covered the cost of the private group bus there and back, as well as admission to the Tate St Ives. My friends and I had a really great day out and it only cost about as much as a pasty!
I have taken a lot of trains and buses from Falmouth to London, and I have saved so much money by buying a coachcard and railcard. These cards allow you to get a percentage off coach or train fares, and they very quickly pay themselves back. I was also able to get the railcard at a discount by keeping an eye out for sales, so it would be worth paying attention to the websites. I purchased the 16-25 year old railcard, but there are other options as well for those who do not fall into that category.
Along the same line, many places offer student discounts if you show them your student I.D., so it is always a good idea to have it on hand and check wherever you go. My favourite fish and chips shop in Falmouth, Harbour Lights, offers a 10% student discount (they also give 10 pound birthday vouchers if you sign up with your email online).
Whilst planning all the fun things you want to do while living in Cornwall is very exciting, when thinking of a budget it is equally important to consider what you're spending on food. Although there are many amazing restaurants in Falmouth worth giving a try, as a student on a budget it is best to plan your shops, so that you have enough food ready that you are not as tempted to spend extra money on a quick easy meal out. I find it is worth making sure you have a lunch box, which you can bring food in on your long days at uni, or else you will be tempted to spend money you weren't planning on spending (speaking from experience). For me, I find that a sandwich, fruit, and plenty of water is normally enough for a break in between classes, but everyone is different and it is best to find what works for your budget and time.
Of course, in order to spend money, you need to have it in the first place, so I have become a student ambassador with the uni to make that extra cash I need. Being a student ambassador is a great, fun, and rewarding job, but I know people that work at ice cream shops, wine stores, as marine wildlife guides, etc. There are a lot of service and hospitality jobs in Falmouth, so it is very possible to work part time as a student. I also use my long summer break as a time to work as much as possible, meaning that I don't have to worry about making as much money while I am at uni.
Of course, managing money will not always be easy and it can be particularly difficult as a student, but it is very possible to really enjoy uni on a budget, and I hope that some of my tips might help you!