Leaving home to study at Falmouth
14 June 2023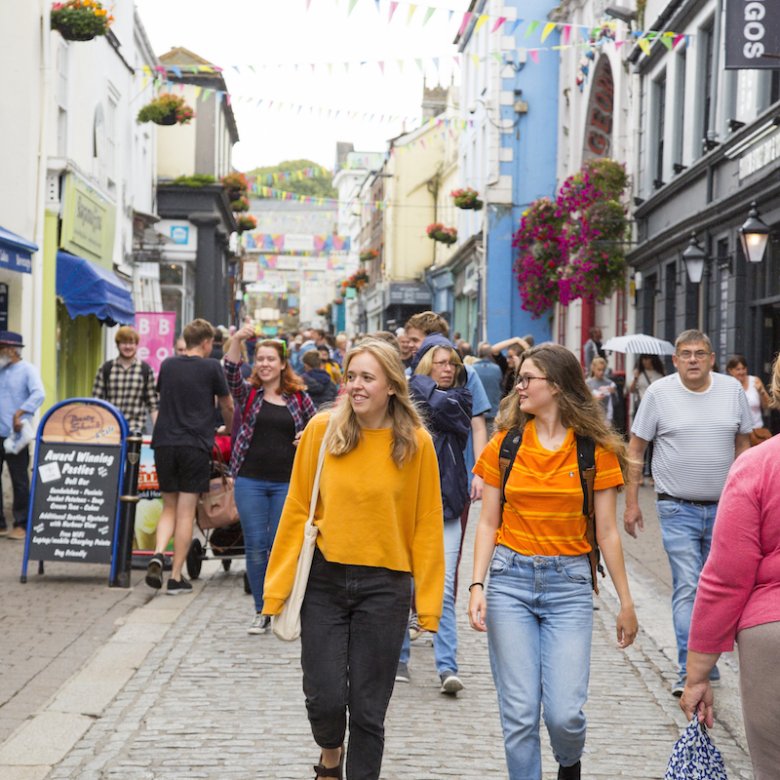 Falmouth Town students in orange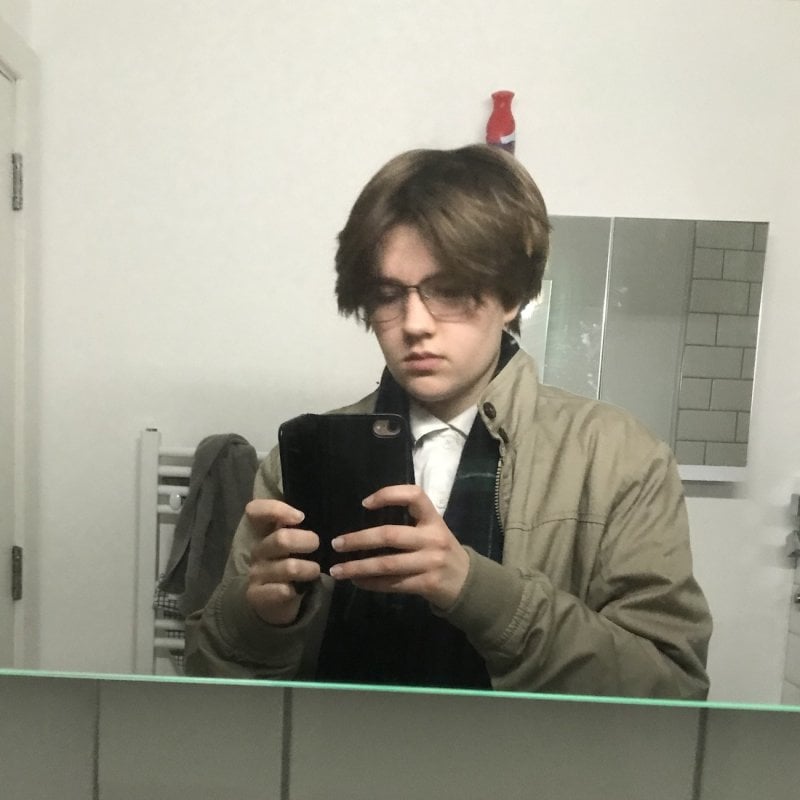 Callum L student ambassador
I love living in a small town rather than a big city, and my confidence has already improved a lot since moving here.
This piece was written by Game Art BA(Hons) student Callum about moving away from home and starting university.
One of the first hurdles of going to university is tackling the idea of moving out and being surrounded by a completely different environment. I personally had always lived in the same place before starting university, so it was a massive change, but I have written this blog to answer some common questions I had when starting at Falmouth. 
What to bring to uni? 
This category will depend on where you are staying, but most university accommodation options for the first year are about the same size. This means you can't bring everything and should organise accordingly. I recommend prioritising the essentials - like clothes, bedding, kitchenware, towels, etc. Then, if you think you have enough space, bring some extra items to make your room feel more homely. Additionally, think about how you are travelling to university. For example, if you are going by train, you will have less storage than being dropped off in a car, so you might want to bring a single suitcase of stuff and buy the rest down here. There is a massive ASDA in Penryn that has all sorts of supplies for university in case you can't bring anything, or you forget to bring something, so don't stress too much about leaving some things behind. 
Should you bring a car to university? 
This is a common question I get asked as a student ambassador and I would say as a first year, no. The roads in Cornwall are quite narrow and the University accommodations have no parking spaces. You can park on site, but you will need to pay for a permit, which can be expensive. Everywhere around Cornwall can be accessed pretty easily by bus or train, especially travelling between Penyrn and Falmouth, which is super easy.
How to make friends at uni 
Look at the Falmouth University Facebook page and try to find people who you will be studying with. When I started, I found a discord server with a bunch of first year games students and talked to some people before coming down. This meant that on the first day I had a group of friends and it made settling in a lot easier. You will also be matched with flatmates and maybe even a roommate if you are in a shared room. This is a great way to meet new people since they will be in the same place as you at the start of the year and therefore will be open to making friends.
Lastly, Falmouth has its mentor scheme, where a second year student will arrange activities for first years at the start of the university year. It might be worth joining in and going along to the meet-ups, to interact with people specifically on your course. Another great way is joining a student society. Societies are like student-run clubs and on freshers week they will have stalls set up for you to look at. 
How to deal with home sickness 
This is a big concern for some students and less for others but here's some things I can recommend from my experience with it:    
Facetiming/calling family and friends - quite generic but you will be surprised how much it helps. I think it's great to stay in contact with your friends at home and I often played games online with my college friends. 
Booking visits - if you are not travelling with all your stuff, it's easy to get a Railcard for train travel or a coach. Getting a National Express coach to London and then to home is what I did and it only cost £32 overall, which was really affordable. Although, this changes depending on the time of year you want to go and the coach is normally a lot longer than going on a train. 
Talking with peers about it - there will be many students around you who feel the same way and having other people in the same situation to talk to about it can really help. 
To conclude, try not to stress too much about moving to university, you will be surrounded by many people in the same boat and you always have the support of the university to help you if you are really struggling.