Associate Lecturer
Tabatha Andrews makes sculpture and installation that visualises memory and the energy of sound, exploring how we communicate. She often works collaboratively with composers, scientists or community groups, creating immersive experiences that heighten sensory awareness.

Among Remote Lost Objects (2015) was an exploration of vocal resonance and matter, involving a sound-deadening chamber made of recycled wool felt, blind opera singer Victoria Oruwari and composer John Matthias. The Dispensary, a 'haptic cabinet of curiosities' containing tactile and sonic objects, was created for dementia patients at Chelsea and Westminster Hospital with the woodturners of Devon and Cornwall (2016). This work explored craft, play, memory loss and language acquisition, winning the Better Build for Healthcare Award in 2017. 

Her most recent projects have investigated listening and the generation of sculptural 'scores'. In 2019, she collaborated with composer Charlotte Harding on Antiphon, a live vocal work exploring call and response and the inner ear for the stairwell of Science Gallery London. Stillpoint (2019), a performance for one blindfold person at a time, was made with neurobiologist Andrea Streit and choreographer Katrina Brown. A syntax of 'sound objects' were sculpted in an uncertain space, exploring where 'the eye of the ear' lies. 

Andrews studied at Glasgow School of Art, Slade School of Art and the Skowhegan School of Art, Maine. She was Artist in Residence at Gloucester Cathedral in 2002-3, making works with the cathedral community, and has completed commissions for the Forest of Dean Sculpture Trust, the Whipple Museum of Science in Cambridge, the Monument to the Fire of London, Plymouth Art Weekender and many other venues. She is included in the book '50 Women Sculptors' published by Aurora Metro Press (2020). 
External Links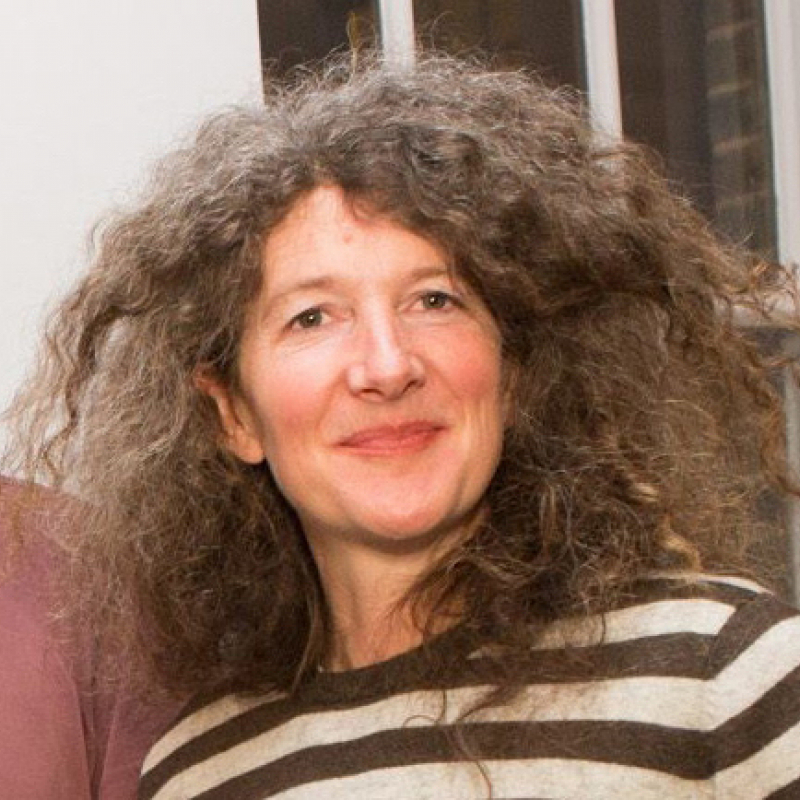 Contact details
Qualifications
| Year | Qualification | Awarding body |
| --- | --- | --- |
| 2001 | MFA Sculpture | The Slade School of Art |
| 1995 | BA (Hons) Fine Art (Drawing and Painting) | Glasgow School of Art |
| 1991 | MA (Hons) Art History | Edinburgh University |
Honors and awards
| Year | Description |
| --- | --- |
| 2018 | Innovation Award, Kings College London Culture Institute (for project on Communication and Listening with the Streit Lab) |
| 2017 | Building Better Healthcare Award (Collaborative Projects) |
| 2015 | First@108 Public Art Award to make sculptures for the Alzheimers and Dementia Wards of Chelsea and Westminster Hospital (funded by Royal Society of Sculptors and CW+) |
| 2015 | Arts Council Award to fund 'Among Remote Lost Objects' project |
| 2004 | Arts Council Award to fund a years activity and produce 'Blackout', a solo show for Plymouth Art Centre |
| 2004 | Plymouth City Council Visual Arts Award |
| 2001 | Skowhegan School of Art Residency- full award |
| 2001 | Dolby Scholarship, Slade School of Art, to research sound and silence and visit Donald Judd's studio in Texas |
| 1995 | Friends of Glasgow School of Art Travel Scholarship to visit James Turrell and study light, Taliesin West and the desert (also funded by Peter Palumbo) |
Research interests and expertise
Language acquisition through play 
Matter and Memory
Sensory perception and synaesthesia
Communication: Hearing and listening
Projection: light as metaphor and material
Drawing and sound
The voice
Areas of teaching
collaborative practices
drawing and sound work
drawing into sculpture
interventions into the science curriculum
sculpture into performance
Workshop practice
Courses taught
Drawing BA(Hons)
Fine Art BA(Hons)