Emeritus Professor of Illustration
Professor Alan Male is an illustrator, writer, academic, editor and Creative Industries Professional.  As Head of Illustration, he directed the Programme at Falmouth University for nineteen years (1992-2010), leading it to become one of the most reputable with an international distinction for excellence, having a distinguished alumni, a recurrent and increasing level of demand and a continuous vindication from industry. Under his leadership, he developed a multi-disciplinary curriculum that underpinned employability: the annual professional practice visits to the creative and communication industries in New York was established, contributing to the strong ties with, and praise from, the professional world that Illustration at Falmouth enjoys to this day. He was conferred Professor of Illustration in 2009 and promoted to the University Professoriate. Professor Male has considerable experience across many aspects of Higher Education from academic leadership, networking and strategic management to teaching. He has also lectured throughout the United States, Europe and Australia and is a keynote speaker on the international stage. Professor Male was awarded the title of Emeritus Professor of Illustration on his retirement from academic life at Falmouth University in 2015. This was in recognition of his significant contribution to the discipline. He was recently appointed Conjoint Professor for the Creative Industries at the University of Newcastle, NSW, Australia. 
An authority on communication, historical and cultural studies, research, professional practice, science and knowledge bearing imagery, Professor Male contributes widely to debates across a range of national and international journals, conferences, magazines and learned papers from Eye Magazine to Computer Arts. He is the author of several books published internationally most notably 'Illustration: A Theoretical and Contextual Perspective' (Bloomsbury), an undergraduate and post-graduate recommended textbook (2007). The second edition was published in 2017 and has received excellent reviews. The Third Edition is due for publication, 2023. Other books include, 'Illustration: Meeting the Brief' (Bloomsbury) 2014 and 'The Power and Influence of Illustration' (Bloomsbury) 2019, which reveals the true essence of messages imbued in the art of illustration; ethics employed or deliberately disregarded, its impact and reach regarding target audiences and its effect and sway on global communities.  All of his books have been cited in many articles, published research papers, PhD theses and student dissertations from around the world. Professor Male is also Editor of the benchmark reference volume A Companion to Illustration: Art and Theory one of Wiley Blackwell's international Companions to Art History Series. Published in 2019, it has a remit to set the agenda and influence the intellectual conversation around the discipline moving forward. With an 'A' list roster of global contributors, Alan has established an influential research grouping and a leading international platform for debate. Professor Male's work also has significant impact on the re-shaping of curricula and syllabi in many visual arts institutions globally, an example being his conviction for The Polymath Principle which features in most of his books, magazine articles, journals, lectures and keynotes.  
As a professional illustrator, Alan has worked nationally and internationally across the advertising, media and communication industries and has illustrated over 170 books by commission including a recent addition to the Ladybird Expert Book Series with his original artwork entering the historic Ladybird Book national archive. Clients include Time Warner and Scholastic (New York), World International Publishers (Chicago), Harcourt Science (USA), International Masters Publishers (Switzerland), Bayard Presse (Paris), Lingen Verlag (Germany), Penguin Random House (UK), ICI (UK), Atlas Copco Ergoline (Sweden), Friends of the Earth (UK), Discover Magazine (USA), The Sunday Times (UK) and The Observer (UK). He has won numerous awards including Gold and Certificate of Merit from the Society of Illustrators Los Angeles and a Texas 'Bluebonnet' for children's books. Professor Male has exhibited in London, Arizona, Denver, at the Museum of American Illustration and has work in New York State Museum's permanent collection where he has three times been recipient of the internationally acclaimed 'Focus on Nature' Jury Award. 
Professor Male's specific research interests include the history and influence of illustration on society with an emphasis on politics, propaganda and sensationalism. He has recently published papers and presented public lectures and keynotes pertaining to censorship and discrimination. Other major work engages an interface between science and graphic arts practice and focuses on the creation and interpretation of new knowledge related to evolution and palaeo-ecology. He has collaborated nationally and internationally such as Cambridge University and Yale University, with aspects of his research having contributed to learned journals, television broadcast, exhibitions and publication. 
Professor Male is a Member of the Society of Illustrators, New York, is a Fellow of the Royal Society of Arts and has a Research Higher Degree from the Royal College of Art, London. 
External Links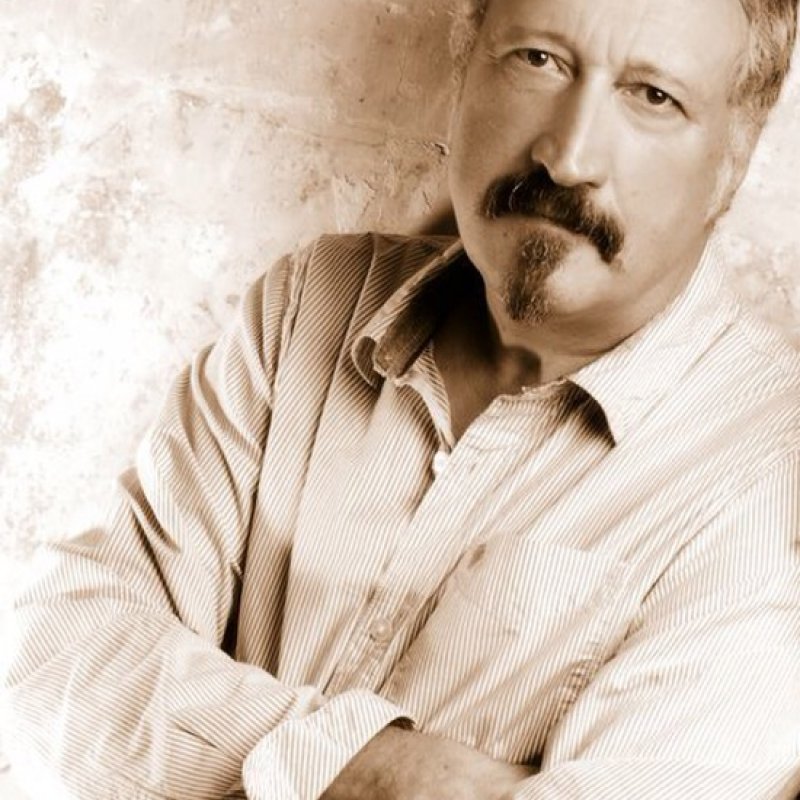 Contact details
Qualifications
| Year | Qualification | Awarding body |
| --- | --- | --- |
| | Research Higher Degree | |
Honors and awards
| Year | Description |
| --- | --- |
| 2010 | Jury Award Winner, 'Focus on Nature 11', New York State Museum. The most prestigious international award for science and culture illustration judged on quality of research and contribution to new/original knowledge, academic and educational value, scientific/thematic accuracy, aesthetic achievement & technical quality. |
| 2008 | Shortlist, British Book Design & Production Awards: Tertiary Education Category 'Illustration: A theoretical and Contextual Perspective' |
| 2006 | Purchase Award Winner, 'Focus on Nature 9', New York State Museum |
| 2003 | Silver Award and additional Commended Award Guild of Natural Science Illustrators Annual Exhibition, Denver Museum of Nature and Science, Colorado |
| 2002 | Purchase Award Winner, 'Focus on Nature 7', New York State Museum |
| 2002 | Gold Award: Book Category, Society of Illustrators Los Angeles 'Illustration West 41' |
| 2001 | Texas Bluebonnet Award Master List: Children's Non-Fiction Books |
Membership of external committees
Chair & Scientific Committee: CONFIA International Conference in Illustration and Animation, Polytechnic Institute of Cavado & Ave, Portugal; International Association of Illustration Academics (IAIA)
Research interests and expertise
All research and authorship outputs are in the public domain, subjected to review and in an international context. This includes book authorship, exhibitions, consultancy, papers, magazine/journal commentaries, public lectures and keynotes, web/live media. 
The approach to research covers both theory and practice. 
*The former (research into the discipline of illustration) is exemplified by the authorship and publication of four internationally distributed reference books about illustration (one of them now published as three separate editions): all providing detail for context, theoretical approaches, intellectual and creative processing, professional practice and research.   
A number of research papers and journal articles pertaining to illustration practice have been published internationally, notably: multi-disciplinarity and the polymath principle; the power and influence of illustration; censorship and discrimination via publication and the media. 
*A current project aims to explore the psychology behind powerfully explicit drawings and how patterns of human behaviour and attitude is influenced and determined by 'controversial' opinion and propaganda. Entitled Dangerous Precedents: Freedom of Expression or Censorship and Discrimination, a Royal Society of Arts '100 Project', it will manifest online and on YouTube as a PowerPoint presentation with recorded voiceover, plus a virtual portfolio of artworks specially created for this project. Five author written and illustrated articles are also planned for publication internationally.  
An associated peer reviewed paper was published in an international journal and a presentation delivered at an international conference (Illust4io) Birkbeck, University of London (both 2022). Also, two invited public lectures at the University of Newcastle, Australia (2020) and at the Victoria & Albert Museum London (2020): Further conference keynote at CONFIA, Portugal (2015). 
The project aims to determine the following: 'Will an increase in multiculturalism, globalisation, political and environmental action control the way illustrators think and approach their work: might this adversely effect the way that illustration exerts its potential for power and influence?' 
*Practice-based research (research through the discipline of illustration) is determined by a thematic agenda entitled The Origin of Life: A Visual Narrative. The creation and interpretation of new and original knowledge related to evolution and palaeo-ecology:  the exemplification by illustration practice, scientific phenomena made ontological with reference to the morphology and diversification of emergent organic life.  
This project started in 1996 and has resulted in numerous journal and paper publications, television broadcast, lectures, international exhibitions and consultancy. Collaborations include the universities of Yale, Ghent, Warsaw, Liverpool, Cambridge, Birmingham, Leicester, Bristol and University College London, plus the British Museum of Natural History, London.  
Current themes are narrative driven and focus on specific case studies. One such project comprises a visual analysis of a seabed, fauna bearing ecosystem first examined by the 'HMS Challenger' expeditions of 1873 and produced in collaboration with the Natural History Museum, London. 
*A theoretical aspect of the Origin of Life project is entitled Actuality versus Misconception: Does Art for Science Deliberately Distort the Truth? This reveals significant dilemmas facing contemporary illustrators when divulging scientific material to a parochial and culturally diverse community. It investigates how the visual presentation of a fact-bearing discourse for ontology or phenomena can be challenged by fantasy, a belief in the supernatural and fundamentalist religious convictions, plus a censorious diktat for taboo avoidance.  
Outputs to include lectures, journal and academic paper publication, and online and live media presentations. 
Research Topics
Themes and Subjects: 
World Affairs  
Society, Politics and Propaganda 
History, Culture and Archaeology 
Science, Evolution, Origin of Life and Palaeo-Ecology 
Taxonomic and Morphological Biology 
Discipline Specific: 
Illustration Professional Practice 
Creative Practice for Conceptualisation and Ideas Generation 
Theories, Principles and Languages of Illustration 
History of Illustration and Visual Communication 
The Paradigm of Illustration Practice 
Methods and Practice: 
Journalistic Commentary through Words and Image 
Ontological and Conceptual Visualisation 
Drawing for Research, Documentation and Knowledge Exchange 
Artwork Production and Presentation 
Creative Practice 
Publications and research outputs
Clarke, Sue

(2019), Chapter title: 'The Illustrator as Visual Problem Solver: A Deconstruction of Conceptual Strategies for the Contemporary Illustrator'. Book title: 'A Companion Guide to Illustration'., In: 'A Companion Guide to Illustration', edited by Alan Male, Wiley Blackwell, USA and worldwide, ISBN: ISBN: 987-1-1191-8553-6

North, Laurence

(2019), Learning from the Past, from Giotto to Transport For London: Travels in Space and Time, In: A Companion to Illustration: Art and theory, Wiley and Blackwell, USA, pp. 59-84, ISBN: 978-1-1191-8553-6, Item availability may be restricted.

Male, Alan

(2014), Message or Mischief: the Language of Contemporary European Graffiti, 2014., In: Ilustration: Meeting the Brief, Bloomsbury, London, pp. 140-144, ISBN: 978-1-4081-7377-0
Male, Alan

(2016), Terra fauna evolvere, In: Book, Dec 2016, Illustration: A Theoretical and Contextual Perspective Second and Revised Edition, Bloomsbury, London 2016

Male, Alan

(2015), Unidentified microscopic zooplankton of the HMS 'Challenger' expedition, 1873. In collaboration with the British Museum of Natural History, British Museum of Natural History, (Unpublished)

Male, Alan

(2014), A Carboniferous Faunascape, In: Society of Illustrators Los Angeles 'Illustration West 52', Spring 2014, Burbank, California. USA

Male, Alan

(2010), Apatosaurus, In: 'Focus on Nature XI', April 29 - Oct 1, 2010, New York State Museum, Albany, USA

Male, Alan

(2007), Drill: Client, Atlas Copco Ergoline, Sweden, Illustration; A Theoretical and Contextual Perspective, AVA Academia, 2007 (ISBN: 978-2-940373-51-2)

Male, Alan

(2007), 'Geologic Timeline of Planet Earth', Fully international

Male, Alan

(2007), 'Superbug': If there was only one insect, we'd only make one insecticide' ICI Plant Protection Division, In: CONFIA 2015, 10-12 April, 2015, 'Illustration: A Theoretical and Contextual Perspective'

Male, Alan

(2007), Typhloesus wellsi & Keurbosia susanae; enigmatic organisms from the Early Carboniferous and Ordovician respectively., Illustration: A Theoretical and Contextual Perspective (AVA Academia) 2007 pp 32-33 sub chapter Research ISBN 13:978-2940373-51-2

Male, Alan

(2005), Camouflage and Mimicry, Published internationally

Male, Alan

(2004), Ecosystem Reconstruction of Middle Ordovician Harding Sandstone Formation, Focus on Nature website 2004
Male, Alan

(2016), Education: Ambition and Illustration, In: Eye, Eye Magazine Ltd, London, England, pp. 74-75, ISSN: 0960-779X

Male, Alan

(2015), Blucher Education Proceedings: 'Pictures of New Knowledge: A Dilemma of Fact or Fantasy' March 2015, Vol. 1 No. 2, In: Blucher Education Proceedings, Blucher, Sao Paulo, Brazil, One (Two), pp. 188-192, ISSN: 2318-695x

Male, Alan

(2013), Communication Arts and the Polymath Principle: Intellectual Multi-Tasking and the Creation of Knowledge Bearing Imagery, In: Critique 2013: Creative Practice reflecting in art, architecture and design, University of South Australia, Adelaide, Australia, ISSN: 978-0-9923943-1-8

Male, Alan

(2012), China: Culture versus Commerce, In: Varoom, Association of Illustrators, London, ISSN: 9 771750 483009 17

Male, Alan

(2011), Last Look: Boola-boola ("Yaleosaurus"), In: Yale University Alumni Magazine, Yale University, USA, ISSN: 0199-5464

Male, Alan

(2010), Research: The Future, In: Varoom, Association of Illustrators, UK, Illustrating the Future (12), pp. 62-63, ISSN: 9-771750-483009-12

Male, Alan

(2008), Extreme Makeover, In: Yale University Alumni Journal, Yale University, online, 71 (5), ISSN: 0044-0051

Male, Alan

(2007), 'Let's Bin Full Colour Illustration', Last Word Commentary, Computer Arts Projects, 2007, In: Computer Arts Projects, Computer Arts UK, United Kingdom, ISSN: 9 771740 900011, (Published)

Male, Alan

(2005), Illustrating Non-fiction Books for Children, In: Guild of Natural Science Illustrators Newsletter, Guild of Natural Science Illustrators, Washington DC, USA, ISSN: 0199-5464

Male, Alan

(2002), Book Review: Rock of Ages - Sands of Time by Barbara Page (University of Chicago Press), In: Journal of the Palaeontological Association, Palaeontological Association, UK, 2002 (49), pp. 89-9, ISSN: 0954-9900
Male, Alan

(2015), The Galliwasps: Tetrapod Zoology, Scientific American Blog: Tetrapod Zoology

Male, Alan

(2011), Meet the Pygopodids, http://scienceblogs.com/tatrapodzoology/2011/06/03

Male, Alan

(2011), Tetrapod Agamodon anguiliceps, http://blogs.scientificamerican.com/tetrapod-zoology/2011

Male, Alan

(2010), Eurypterid- Onychoperella augusti, www.wired.com/2010/12/fossil_glacier_wind http://www2.le.ac.uk/offices/press/press-releases/2010/november

Male, Alan

(2010), Stegosaurs were Herbivores, Website

Male, Alan

(2007), 'Do Chimps Have Culture?' The Scientist August 2007, Vol. 21, Issue 8
Male, Alan

(2015), 'The Power and Influence of Illustration': An invited International Keynote Lecture at the 3rd Conference in Illustration and Animation (CONFIA 2015), Braga, Portugal, 11 April 2015, In: CONFIA 2015, Edico IPCA, Portugal, 3 (3), pp. 7-22, ISSN: 978-989-98241-9-5

Male, Alan

(2014), Guest Presenter and Speaker at the Society of Illustrators Educators Symposium, New York, October 2014, In: Society of Illustrators Educators Symposium, @014, 10-12 October, 2014, New York, (Published)

Male, Alan

(2012), Pictures of New Knowledge: A Dilemma of Fact or Fantasy, In: Second International Conference: Art, Illustration and Visual Culture in Infant and Primary Education, 23 - 25 July 2012, University of Aveiro, Portugal

Male, A

(2012), Illustration, Authorship and the Polymath Principle, In: CONFIA, First International Conference on Illustration and Animation, December 2012, Polytechnic Institute of Cavado and Ave, Portugal

Male, Alan

(2010), Conference Keynote: 'Research: The Future for Teaching Illustration' Bi-annual Educators Symposium, Society of Illustrators, New York, USA, 9 October 2010, In: Bi-annual Educators Symposium, Society of Illustrators, 9 October 2010, New York, USA, (Published)

Male, Alan

(2003), Writing and Illustrating Non-Fiction Books for Children, In: Guild of Natural Illustrators Annual Conference, July 27- August 3, 2003, University of Denver, Colorado, USA, (Published)
Male, Alan

(2014), Illustration: Meeting the Brief, Bloomsbury Visual Arts, unknown, ISBN: 978-1408173770

Male, Alan

(2007), Illustration: A Theoretical Contextual Perspective, AVA Publishing SA, Switzerland, ISBN: 9782940373512

Male, Alan

(2003), Lizards Weird and Wonderful, Little, Brown & Co (Time Warner), USA, ISBN: 0-316-17346-0

Male, Alan

(2001), Spiders and their Websites, Little, Brown & Co., USA, ISBN: 316273295

Male, Alan

(2000), Large as Life, Miles Kelly Publishing, UK Ltd, UK, ISBN: 1-902947-50-9

Male, Alan

(2000), On the Spot: Oceans, Readers Digest, London, UK, ISBN: 10: 1575843773

Male, Alan

(1999), Along the Luangwa: The Story of an African Floodplain, Soundprints, Connecticut, USA, ISBN: 9781568997773
Male, Alan

(2013), The Society of Illustrators of Los Angeles 52nd Annual International Illustration Exhibition, 2013, In: SILA West52, 2013, Burbank, California, USA

Male, Alan

(2012), Focus on Nature 12, In: Focus on Nature, 28 April - 31 December 2012, New York State Museum, Albany, New York

Male, Alan

(2007), 'Fauna Amazonia' and 'Beetle', In: Guild of Natural Illustrators Annual Juried International Exhibition, July- Nov 2003, Denver Museum of Nature and Science, Colorado, USA

Male, Alan

(2006), Focus on Nature, In: Focus on Nature, April- Sept 2016, 2008, 2010, New York State Museum, Albany, New York, USA
Areas of teaching
Historical and Cultural Studies: Dissertation Supervision
Illustration
Courses taught
MA Lecture Series
BA(Hons) Illustration
Guest Lectures
Policy engagement within Cornwall
Engagement with organisations which contribute to the development of educational, cultural or socio-economic policies in Cornwall
Chair, Cornwall Branch: Chartered Society of Designers (1990-1995)
Consultancy and facility services
Illustration, Visual Communication and Art Direction: Consultancy and commission for national and international publishers and agencies
Independent professional practice
Illustrator, Visual/Graphic Artist with international and national client base
Publishing, Advertising, Media.
Representation in New York by American Artists Reps Inc. 1996- to date www.aareps.com Clients include:
Time Warner (New York)
Scholastic (New York)
World International Publishers (Chicago)
Harcourt Science (USA)
International Masters Publishers (Switzerland)
Bayard Presse (Paris)
Lingen Verlag (Germany)
Curtis & Murray Advertising (San Francisco)
ICI
The National Trust (UK)
Friends of the Earth (UK)
Atlas Copco Ergoline (Sweden)
Time Magazine (USA)
Discover Magazine (USA)
The Sunday Times (UK)
The Observer (UK)
BBC Enterprises (UK)
Penguin Random House (UK) 
Engagement with professional associations and societies
Society of Illustrators, New York
Guild of Natural Science Illustrators, Smithsonian Institute, Washington DC 
Royal Society of Arts 
International Association of Illustration Academics