Emeritus Professor of Illustration
Professor Alan Male is an illustrator, writer and academic. He directed the Illustration course at Falmouth between 1993 and 2010, during which time it developed an international reputation for excellence, and a multidisciplinary curriculum that underpinned employability. Under his leadership, the annual third year professional practice visit to New York agents and publishers was established, contributing to the strong ties with and praise from industry that the course continues to enjoy today. 
Conferred Professor of Illustration in 2009 and promoted to the University Professoriate in 2010, Professor Male was awarded the title of Emeritus Professor of Illustration on his retirement from teaching at Falmouth University in 2015, in recognition of his significant contribution to the discipline. 
Professor Male has lectured throughout the United States and is a keynote speaker on the international stage. An authority on communication and cultural studies, professional practice, science and knowledge bearing imagery, he contributes widely to debates across a range of journals, conferences, magazines and learned papers.
Professor Male is the author of Illustration: A Theoretical and Contextual Perspective (2007, and revised 2nd edition by Bloomsbury, 2017), an acclaimed undergraduate and postgraduate textbook so far published in 30 languages, and Illustration: Meeting the Brief (Bloomsbury, 2014). Professor Male is also editor of The Companion Guide to Illustration (Wiley Blackwell USA, 2018), to be published worldwide, a 270,000 word benchmark reference volume with a remit to set the agenda for the future of the discipline. His latest book is titled The Power and Influence of Illustration (Bloomsbury, 2018). 
Professor Male has worked internationally across the advertising and publishing industries and has illustrated more than 170 books. He has won numerous awards including Gold from the Society of Illustrators Los Angeles and a 'Texas Bluebonnet' for Children's Books. He has exhibited internationally and has work in New York State Museum's permanent collection, where he has three time won the critically acclaimed Focus on Nature Jury Award. 
Professor Male's research covers both theory and practice, the latter exemplified as an interface between science and visual art. It focusses on the creation and interpretation of new knowledge related to evolution and 'palaeo-ecology'. He has collaborated internationally, notably with Yale University. Professor Male was elected a Member of the Society of Illustrators (New York) in 1996, a Fellow of the Chartered Society of Designers (London) in 1986 and has a research higher degree from the Royal College of Art.
External Links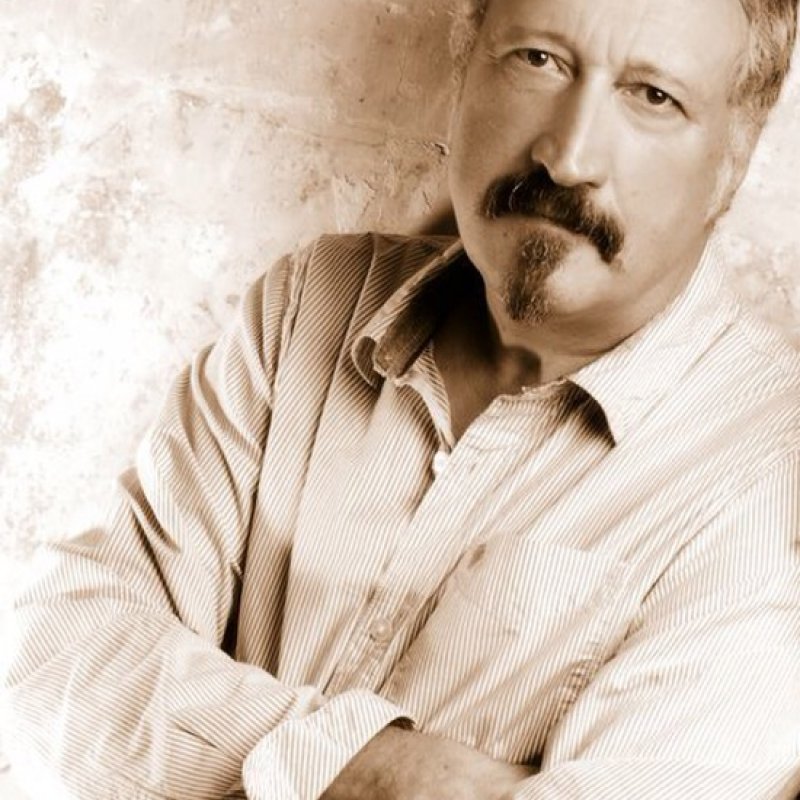 Contact details
Qualifications
| Year | Qualification | Awarding body |
| --- | --- | --- |
| 2000 | MPhil | Royal College of Art |
| 1982 | Cert Ed | CNAA |
Honors and awards
| Year | Description |
| --- | --- |
| 2010 | Jury Award Winner, 'Focus on Nature 11', New York State Museum. The most prestigious international award for science and culture illustration judged on quality of research and contribution to new/original knowledge, academic and educational value, scientific/thematic accuracy, aesthetic achievement & technical quality. |
| 2008 | Shortlist, British Book Design & Production Awards: Tertiary Education Category 'Illustration: A theoretical and Contextual Perspective' |
| 2006 | Purchase Award Winner, 'Focus on Nature 9', New York State Museum |
| 2003 | Silver Award and additional Commended Award Guild of Natural Science Illustrators Annual Exhibition, Denver Museum of Nature and Science, Colorado |
| 2002 | Purchase Award Winner, 'Focus on Nature 7', New York State Museum |
| 2002 | Gold Award: Book Category, Society of Illustrators Los Angeles 'Illustration West 41' |
| 2001 | Texas Bluebonnet Award Master List: Children's Non-Fiction Books |
Membership of external committees
Chair & Scientific Committee: CONFIA International Conference in Illustration and Animation, Polytechnic Institute of Cavado & Ave, Portugal
Research interests and expertise
All research and authorship outputs are in the public domain, subjected to review and in an international context. This includesbook authorship, exhibitions, consultancy, papers, magazine/journal commentaries, public lectures and keynotes, web/live media.

The approach to research covers boththeory and practice.

The former (research into the discipline of illustration) is exemplified by the authorship and publication of two internationally distributed reference books about illustration; both providing detail for context, theoretical approaches, intellectual processing and research.

A keynote in Portugal, 2012 presented a provocative thesis for visual communication multi-tasking ('The Polymath Principle') which advocates a need for practitioners to acquire a greater knowledge base through focussed higher learning and an increase in intellectual capacity. This will form the basis for a possible international, collaborative Fellowship project with the presentation of another international keynote and the publication and delivery of a paper at a conference in Australia. A TV documentary is also in the initial stages of development and has the working title 'Illustration, Irreverence and Revolution: The Power of the Political Cartoon'. The main theme exemplifies a focussed interest in historical and cultural aspects for illustration practice with an emphasis on propaganda and sensationalism.

Practice based research (research through the discipline of illustration) is determined by the thematic agenda of 'Science as Culture:aninterface between science and visual arts practice', the production and presentation of imagery new to science and not previously visualised. Thisfocusses on the creation and interpretation of new and original knowledge related to elements of'evolution'and 'palaeo-ecology'; the exemplification, by illustration, scientific phenomena made ontological with reference to the morphology and diversification of emergent organic life.

This project started in 1996 and has resulted in numerous journal and paper publications, television broadcast, lectures, international exhibitions and consultancy. Collaborations include the Universities of Yale, Ghent, Warsaw, Liverpool, Cambridge, Birmingham, Leicester, Bristol and University College London. A forthcoming output includes a proposed exhibition at Yale University Art Gallery in 2015-16.

Current themes are narrative driven and focus on two particular case studies:
The representation of previously unknown invertebrate taxa from early Ordovician geoligic deposits of Morocco
A visual analysis of a seabed, fauna-bearing ecosystem first examined by the 'HMS Challenger' expedituions of 1873 and produced in collaboration with the British Museum of Natural History, London.
A theoretical aspect is also covered by a paper revealing how the visual presentation of a fact bearing discourse for ontology or phenomena can be challenged by fantasy and taboo avoidance. This reveals significant dilemmas facing contemporary illustrators when divulging scientific material to a regional and culturally diverse community.
Research Topics
Drawing: Creative Practice for Conceptualisation and Ideas Generation
Drawing: Research Documentation and Knowledge Exchange
Evolution and Palaeo-Ecology
Historic and Archaeological Reconstruction
Illustration: History and Contemporary Practice
Illustration: Politics Propaganda and Commentary
Illustration: Professional Practice Process and Visual Language
Illustration: Scientific and Knowledge Bearing
Taxonomic and Morphological Biology
Publications and research outputs
Article
Male, Alan

(2010) Research: The Future. Varoom, Illustrating the Future (12). pp. 62-63. ISSN 9-771750-483009-12
Male, Alan

(2008) Extreme Makeover. Yale University Alumni Journal, 71 (5). ISSN 0044-0051
Book Section
Conference or Workshop Item
Book
Male, Alan

and

Parker, Steve

(2000) Large as Life. Miles Kelly Publishing, UK Ltd, UK. ISBN 1-902947-50-9
Male, Alan

and

Butterfield, Moira

(2000) On the Spot: Oceans. On the Spot . Readers Digest, London, UK. ISBN 10: 1575843773
Artwork
Exhibition
Website Content
Current research students
Katie Pamment 2009- to date, PhD, 'Illustration, Young Audiences and the Environment'
Areas of teaching
Historical and Cultural Studies: Dissertation Supervision
Illustration
Courses taught
Research Degree Supervision
Guest Lecturer: MA Lecture Series
Dissertation Supervision: BA (Hons) Illustration
Final year lectures and tutorial supervision: BA (Hons) Illustration
Policy engagement within Cornwall
Engagement with organisations which contribute to the development of educational, cultural or socio-economic policies in Cornwall
Chair, Cornwall Branch: Chartered Society of Designers
Consultancy and facility services
Illustration, Visual Communication and Art Direction: Consultancy and commission for national and international publishers and agencies
Independent professional practice
Illustrator, Visual/Graphic Artist with international and national client base
Publishing, Advertising, Media.
Representation in New York by American Artists Reps Inc. 1996- to date www.aareps.com Clients include:
Time Warner (New York)
Scholastic (New York)
World International Publishers (Chicago)
Harcourt Science (USA)
International Masters Publishers (Switzerland)
Bayard Presse (Paris)
Lingen Verlag (Germany)
Curtis & Murray Advertising (San Francisco)
ICI
The National Trust (UK)
Friends of the Earth (UK)
Atlas Copco Ergoline (Sweden)
Time Magazine (USA)
Discover Magazine (USA)
The Sunday Times (UK)
The Observer (UK)
BBC Enterprises (UK)
Engagement with professional associations and societies
Society of Illustrators, New York
Guild of Natural Science Illustrators, Smithsonian Institute, Washington DC 
Chartered Society of Designers