Senior Games Technician
I am a Senior Technician at the Games Academy, with a keen focus on motion capture and technical animation workflows.
I graduated from the Game Animation course in 2019, and joined the tech team a bit later in 2019. I organise and lead the student Mocap Team in the GA, where we can offer these facilities to students from other courses, and often local businesses within the industry.
I am also an avid tinkerer, with a passion for PC hardware - planning and building the liquid-cooled Esports computers is a great highlight for me in this career. In the less busy periods, I can offer diagnosis and repair advice to games students who need help with their computer.
I am also heavily involved in the event planning each year for the Games Academy EXPO!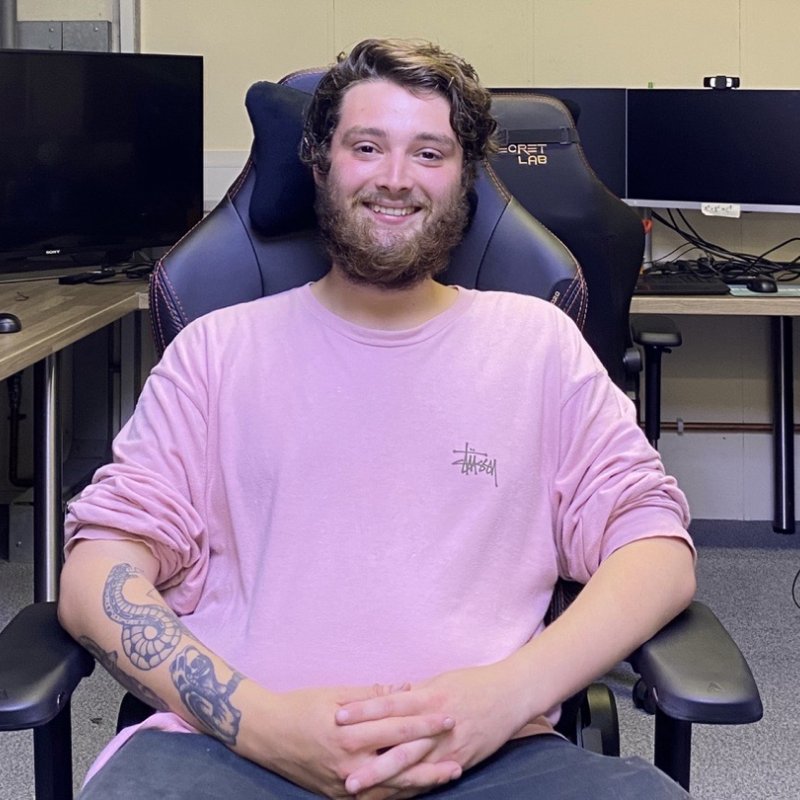 Contact details
Qualifications
| Year | Qualification | Awarding body |
| --- | --- | --- |
| 2019 | Degree in Digital Games: Animation | Falmouth University |