Associate Lecturer, Drawing BA(Hons)
Karen Abadie is an artist, educator and researcher.
She is an installation and moving image artist working with video and analogue film and sound whose films and installations have been shown both nationally and internationally. She employs the materiality of analogue film to articulate ideas of the body, both in the context of human and non-human agencies. In her artistic enquiry, she is interested in articulating hidden issues that are becoming increasingly prevalent in society, through an embodied practice. She works with themes of mental health, loss, domestic abuse, creating environments that call audiences to their body, through immersive haptic media. Consequently, she is attempting to subvert the language of 'mental health' by bringing attention to our bodies. Karen prefers to install her practice in non-gallery spaces such as with Inner Wilderness (2015), which was a multiscreen installation in a burnt-out church in Devon, and Behind Closed Doors (2017), a multiscreen installation in a domestic environment also in Devon. 
Karen's films have been shown internationally and she has been commissioned to make a series of artists documentaries. Commissions include, Made of Rainbows (2015), a commission by Health Watch Devon to reveal the difficulties that young LGBTQ people experience in the health service, Whispers of the Heart (2016), commissioned by a homeless charity in Torquay, to reveal the challenges young homeless people from the area face and Nature and Knowledge (2016), commissioned by Exeter Library this is an exploration of our relationship with libraries.
External Links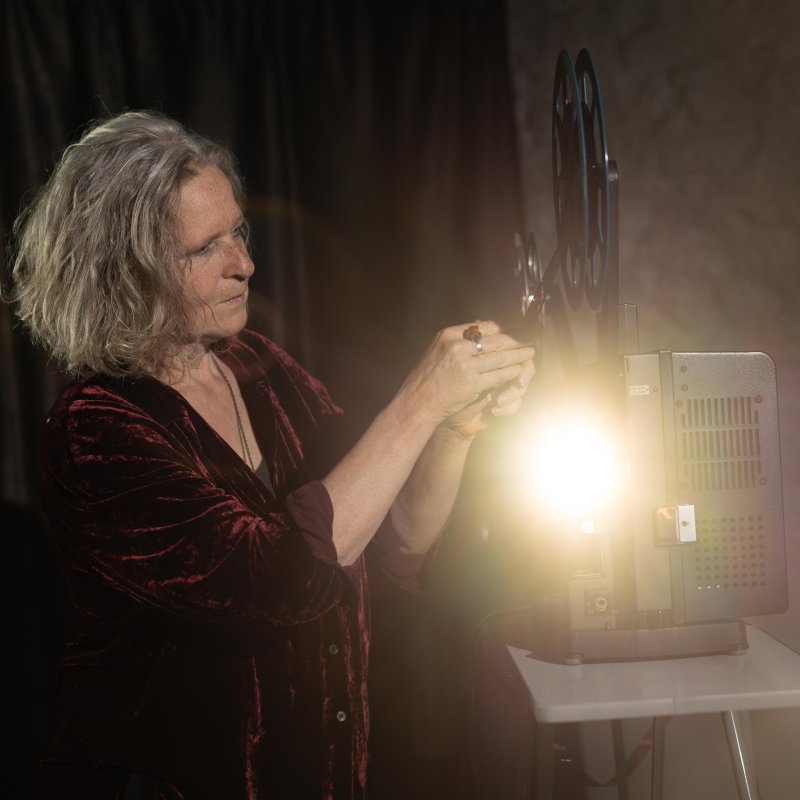 Contact details
Qualifications
| Year | Qualification | Awarding body |
| --- | --- | --- |
| 2012 | MA Fine Art | University of Plymouth |
| 2006 | MSc Change Agent Skills and Strategies | University of Surrey |
Membership of external committees
Associate Fellow, HEA
Research interests and expertise
Karen's theoretical interests are subjective research, using autoethnographic methods and phenomenological, feminist and new materialist methodologies. 
Karen's current research includes Dialogues of Disorder II, which is a collaboration with Dr Tom Baugh, from Falmouth University and The Birgit Rausing Centre for Medical Humanities in Lund, Sweden exploring the meeting point between scientific and artistic research methodologies, and Abjectification, which explores the Abject in the human and non-human body of Swamps, with Dr Scott Davidson and Dr Nichola Harmer, School of Geography, Earth and Environmental Sciences, University of Plymouth.
Research topics
Subjective research
feminism and material feminisms
The Abject Body
Embodiment
Phenomenology
Mental Health
Analogue film
installation practice
Engagement with professional associations and societies
Association of Medical Humanities
The Birgit Rausing Centre for Medical Humanities in Lund, Sweden
CAMP, Contemporary Art Membership Plymouth