Senior Lecturer, Dance
Dr Ruth Pethybridge is a choreographer, facilitator and researcher. She has delivered dance in diverse settings with all ages: from babies to the elderly and everything in between. Her socially engaged practice emphasises creativity in choreographic processes, finding ways to form people's unique choices and ways of moving into choreographic work and blurring the lines between social gathering and performance. She joined Falmouth University as a lecturer in 2013 and completed her practice based PhD on concepts of community in cross-generational dance in 2017.

Ruth regularly works as a choreographer, dramaturg and researcher on choreographic projects, most recently with renowned choreography Rosemary Lee on a movement installation on Par beach, Cornwall commissioned by CAST. Previous projects have included working with Charlie Morrissey and Anjali Dance Company, as well as for Pegasus Theatre, and in roles such as education coordinator for Shobana Jeyasingh Dance Company. In 2008 Ruth facilitated the first Age Inclusive National College for Community Dance course for People Dancing (Foundation for Community Dance) and authored the corresponding handbook. In 2016 People Dancing also published the teaching resource Any Age, Any Body, Any Dance co-authored by Ruth with Cecilia Macfarlane for national distribution. Ruth's research interests center on the politics of participation, dance and culture, social dancing and embodiment.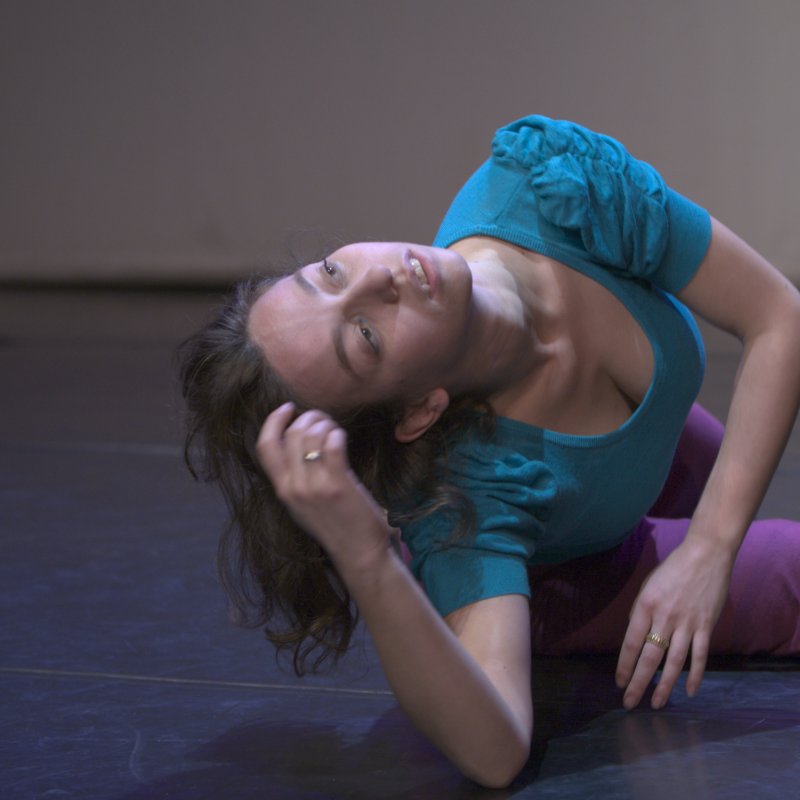 Contact details
Qualifications
| Year | Qualification | Awarding body |
| --- | --- | --- |
| 2008 | Masters Dance Cultures, Histories and Practices | University of Surrey |
| 2000 | BA Hons Dance | University of Leeds |
| 2004 | Foundation in Dance Movement Therapy and Education | Dance Voice Bristol |
| 2017 | Doctor of Philosophy | University of the Arts London |
Membership of external committees
Foundation for Community Dance
Research interests and expertise
Ruth's teaching centres on developing the ability of reflexive dance artists who can situate their practice in a wider cultural context, supporting them to develop their critical creative and choreographic voice. Ruth has presented her academic work at key conferences and is regularly invited to talk at institutions across the UK. She is particularly interested in discourses that support notions of inclusivity and difference in dance, relationality and collaborative choreographic practices, and the embodied politics and affect of social dance practices. Ruth also regularly teaches and dances Argentine tango and practices Contact Improvisation. 
Ruth set up the research group Dance Research at Falmouth (DR@FT) in 2015 as part of Falmouth University's  Creative Connected Communities initiative to bring together the different interests and specialisms of the dance team in a discursive and vibrant forum for the sharing of ideas across staff, students and artists. 
Work in Progress for 2017 - 

Conference Paper: Relational choreography and the ethical frictions of dance dramaturgy in participatory performance
Book Chapter: 
From Direct Action to Being There: The Ambiguous Politics of Community Dance and the Occupy movement – (a history of resemblance)
Research Topics
Dance
community
relationality
Performance
Creative Collaboration
Publications and research outputs
Article
Book Section
Conference or Workshop Item
Book
Thesis
Performance
Journal
Areas of teaching
Community Practice
Improvistion
Theories and Contexts of dance and choreography
Choreography
Dance Research
Argentine Tango
Socially Engaged Practice
Courses taught
BA(Hons) Dance & Choreography
BA(Hons) Dance & Performance
CPD delivered
National Summer School for Community Dance. Age Inclusive Practice: facilitating dance leaders in the community to work with mixed age groups (2010, 2011).
Policy engagement within Cornwall
Engagement with organisations which contribute to the development of educational, cultural or socio-economic policies in Cornwall
In 2013 Ruth set up Dance for Parkinson's, Cornwall, which continues to run with sessions led by local dance artist Jayne Devlin, supported by Arts for Health, Cornwall.