Senior Lecturer Dance & Choreography
Dr. Katrina Brown is a choreographer with an interdisciplinary hybrid practice across movement, drawing and still-and-moving image. Her work is presented in gallery-like situations, theatre spaces and site locations as well as on the artist-page. She produces material and digital documents as extensions of live work, drawing residues and processual activities of moving, drawing, sensing, thinking. Recent choreographic works included the series of durational drawing scores 'She's only doing this: scores', the documenting-installation project 'Translucent surface/Quiet body' and the collaborative works with Rosanna Irvine, 'surface/sphere' commissioned for the What Festival; The Anatomy of an Artist (Siobhan Davies Dance/Independent Dance) and performance-installation and artist book 'what remains and is the come' supported by Arts Council England.

She was based in the Netherlands for 23 years as an independent performer/choreographer/teacher including at the School for New Dance Development in Amsterdam. She relocated to the UK to take up a post at Dartington College of Arts in 2009. She is currently Senior Lecturer Dance & Choreography at Falmouth University. Her practice-based PhD "body/intersect/surface: A Choreographic View of Drawing" (2017) investigated drawing as a choreographic activity in relation to material process, score and surface dimension: proposing a quiet politics of performing presence working in the horizontal plane of the floor.

In the Netherlands her choreographic work was produced by DansWerkplaats Amsterdam and the [Nes]Theaters in Amsterdam and supported by Dutch funding bodies. She has a long-standing collaboration with musician/composer Han Buhrs, including the film 'Waterman' for the BBC/ACE/NPS Dance for the Camera in 2003, live duet project 'ECHO' 2006 and 'Etsbeest' 2008-2014, a performance for and with a pre-school audience that has traveled internationally to diverse urban projects, festivals and symposia.

She also has a long-standing relationship with the dance research centre L'Animal a L'Esquena in Catalonia, Spain developing work in residence including Openbook 2005, Moving/Drawing, An Archive of Traces 2006 for her Masters Degree at Theatreschool Amsterdam and more recently as part of the PhD the documenting project Translucent surface/Quiet body 2015. Recent residencies at CAST in Helston, Cornwall and Silainia-Project, Lithuania have been exploring body-place through moving, drawing, writing and workshop. Two artist publications have been produced as extensions of the research process. 




External Links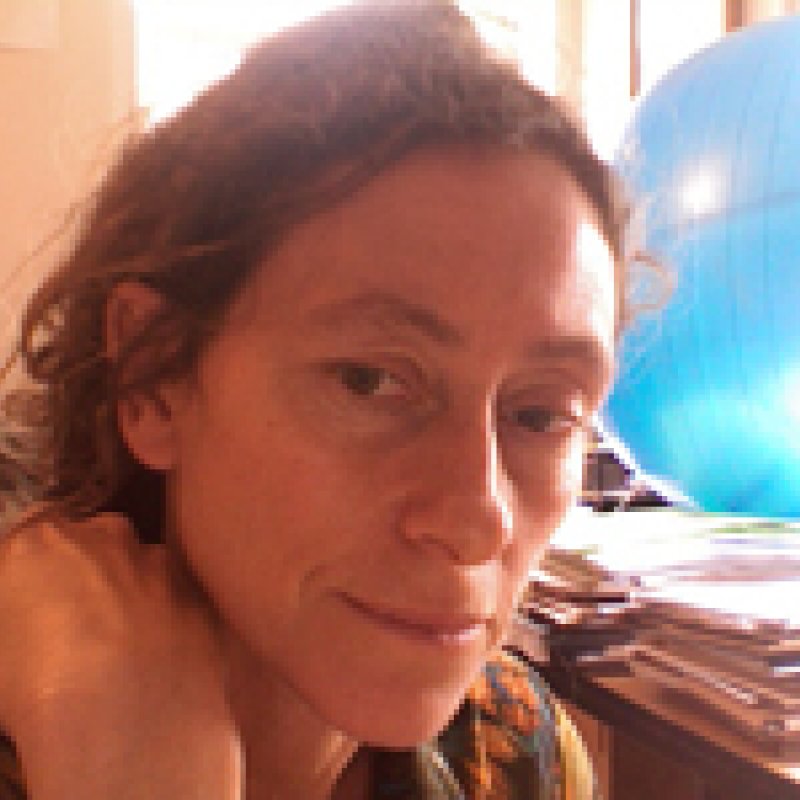 Contact details
Qualifications
| Year | Qualification | Awarding body |
| --- | --- | --- |
| 2017 | PhD | UAL |
| 2006 | MA | AHK Amsterdam |
| 2004 | Iokai Shiatsu Diploma | Iokai |
| 1973 | BEd 1st Class Hons Mathematics | Exeter |
Membership of external committees
Director on board of Art Dot Earth
Research interests and expertise
Current research interests include:
choreography as interdisciplinary and hybrid
drawing as choreographic activity
score-based activity
documentation and choreographing the page
performance-installation and cross-disciplinary practice
Research centre and group affiliations
Material & Visual Culture
Research Topics
Choreography
dorsality
Drawing
politics of performance
pratice-based research
score
Publications and research outputs
Article
Book Section
Conference or Workshop Item
Book
Exhibition
Performance
Events
2018
Workshop; 'Mining for Lost Movement in collaboration with RCA MA critical writers as part of the Groundwork Programme of Events May 2018
Events
2017
Residencies exploring body-place at CAST Helston and Siliainia Project Lithuania Artist books published 'ASSEMBLED; tilt/rhythm/dust' and 'STILLED: tilt/rhythm/concrete'
Events
2016
what remains and is to come Katrina Brown & Rosanna Irvine Tramway Glasgow
Events
2014
what remains and is to come : A Document Katrina Brown & Rosanna Irvine Publication of Artist Book
Events
2014
Etsbeest Katrina Brown & Han Buhrs A performance event for and with pre-school children
Events
2012
what remains and is to come Katrina Brown & Rosanna Irvine Performances between 2012-2014 at Karst Plymouth, Backlit Gallery Nottingham, The Performance Centre Falmouth, Nightingale Theatre Brighton, Sokolovsko Festival of Ephemeral Arts, Poland
Events
2016
surface/sphere Katrina Brown & Rosanna Irvine Commission and Video installation for What remains Festival: An Anatomy of an Artist. Siobhan Davies Dance/Independent Dance London
Areas of teaching
Dance Performance and Choreography
Courses taught
CHR120 Performance and Choreographic practice
CHR220 Choreography in Context
CHR260 Choreographing for the screen
DCH230 Dance Futures
DCH320 Written Research Project
DCH330 Professional Practice Project
DCH360 Practical Research Project
Policy engagement within Cornwall
Engagement with organisations which contribute to the development of educational, cultural or socio-economic policies in Cornwall
CAST Helston. Developing workshops through residency/performance 2017 and Groundwork Project 2018