Senior Lecturer
I joined Falmouth University in 2009 as an associate lecturer teaching histories and theories to students on BA(Hons) Fashion Design and BA(Hons) Performance Sportswear Design. With the addition of a further two courses - BA(Hons) Fashion Photography and BA(Hons) Fashion Marketing - I now help to deliver the HATs programme across the four courses. I am also one of two dissertation supervisors.

Following the completion of my PhD in 2013, my research was published as a book by Bloomsbury Academic in October 2017, titled Inside the Royal Wardrobe: A Dress History of Queen Alexandra. I have had two peer reviewed journal articles published, I have attended a number of national and international conferences and chaired two conference panels. I was the historical consultant for the exhibition Royal Women at the Fashion Museum, Bath in 2018 named as one of Vogue's top 12 exhibitions of the year.  In 2011 I was awarded the annual Gervers Fellowship given by the Royal Ontario Museum in Toronto, allowing me to work with their collections.  I was the recipient of the 2010 Keith Ponting Bursary to further research at the Fashion Museum in Bath and won a Design History Society Award towards the cost of travel and study. I am honorary deputy curator at the Totnes Fashion and Textile Museum in Devon.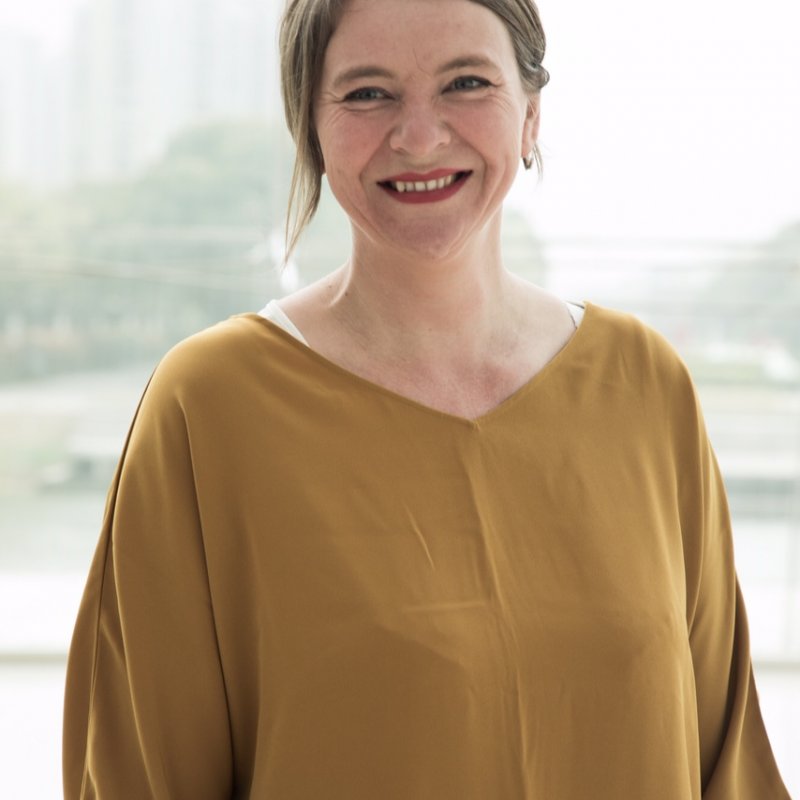 Contact details
Qualifications
| Year | Qualification | Awarding body |
| --- | --- | --- |
| 1997 | BA (Hons) History | University of Wales, Cardiff |
| 2000 | MA History of Textiles and Dress | Winchester School of Art |
| 2013 | PhD | Southampton University |
Honors and awards
| Year | Description |
| --- | --- |
| 2011 | The Gervers Fellowship, an annual award given to further study in Canada |
Membership of external committees
The Costume Society, Dress and Textile Specialists (DATs), The Court Studies Society
Research interests and expertise
My PhD was a study of the surviving garments of Queen Alexandra, now scattered around the world in different museums. It was an object based project taking garments as the central point of departure and using material culture to inform other narratives. My research interests arising from this are 19th and early 20th century female dress, haute couture, couture embroidery and dress practices.
Research Topics
Royal dress
court studies
19th century dress
haute couture
Embroidery
Publications and research outputs
Article
Book Section
Conference or Workshop Item
Book
Exhibition
Website Content
Conference
Events
2010 CHORD Conference paper - 'Royal Retail - Queen Alexandra and her Acquisition of Dress'
Events
2011 Keynote speaker - Interdisciplinary Approaches to Fashion at Ryerson University, Toronto
Events
2011 Annual Gervers Lecture - Kate Strasdin Gervers Fellow - lecture on the dress of Queen Alexandra in the collections of the Royal Ontario Museum, Toronto
Events
2012 Royal Bodies Conference paper at Royal Holloway - 'Think of me as I was now I am breaking up - Queen Alexandra and the Art of Royal Camouflage'
Events
2012 The Making of a Modern Monarchy conference paper at Kensington Palace - 'Clothes Maketh the Monarchy - power dressing in the life of Alexandra, Princess of Wales
Events
2014 Tailored Trades Network Conference Paper at the Bishopsgate Institute, London - 'A Working Royal Wardrobe: The Public Persona of Queen Alexandra
Events
2014 The Costume Colloquium IV - Colors in Fashion paper in Florence - 'Gold and Silver by Night - Queen Alexandra and the Colours of Power'
Events
2015 Disseminating Dress conference, University of York, working title 'Reporting Royal Dress - Queen Alexandra and the Court Circular'
Events
2014 A panel of papers accepted for the 84th Anglo-American Conference at the Institute of Historical Research, working title 'Provenance Guaranteed' – Between Bath and Los Angeles, the Transatlantic Dissemination of Queen Alexandra's Wardrobe.
Events
2018 Historical consultant for the exhibition Royal Women at the Fashion Museum in Bath, named as one of Vogue's top 12 international exhibitions of 2018
Current research students
Paul Reynolds is a practice based PhD student looking at devoré lace as a means of expressing the limits and existence of holes. Dr Simon Clarke is director of studies and I am co-supervisor, advising on the contextual element of the research.
Research degrees examined
I examined one of Professor Lou Taylor's PhD students at the University of Brighton in 2016.
Number of research degree examinations
1
Areas of teaching
Histories & Theories of Dress and Textiles
Courses taught
Fashion Design
Performance Sportswear Design
Fashion Photography
Fashion Marketing
Textile Design
Policy engagement within Cornwall
Engagement with organisations which contribute to the development of educational, cultural or socio-economic policies in Cornwall
Along with my colleague Julie Ripley we are beginning to expand on the Falmouth Fashion Archive, starting to engage with the local community to encourage the donation of garments to the collection and the dissemination of some of the stories from within it. There is no dedicated collection of textiles and dress in Cornwall - the closest is Exeter - and so this fills a gap within the county.
Independent professional practice
I lecture for the Arts Society both around the UK and internationally. In 2017 I undertook a month long lecture tour of the East Coast of Australia talking about dress history and under the title of Senior Lecturer at Falmouth University. 
Social, community and cultural engagement
Fashion and Textiles Institute Research Lecture series Revisiting a Royal Wardrobe: The Research and Display of Queen Alexandra's Surviving Garments, Monday 10 November 2014.
Twilight Talks lecture series at the Fashion Museum Bath in 2016 and 2018.
Engagement with professional associations and societies
Accredited lecturer for the Arts Society
International Conference co-ordinator for The Costume Society (2016-2018)
Professional esteem indicators
| Year | Description |
| --- | --- |
| 2011 | Gervers Fellow, Royal Ontario Museum, Toronto |
| 2018 | Historical Consultant for the Fashion Museum, Bath for Royal Women |