This Research & Knowledge Exchange Doctoral Project brief summarises our priority areas of research interest under the heading of: Re-thinking diagnosis: an artistic approach to diagnosis in mental health.
We welcome all research degree applications aligned with and in response to this brief.
Research suggests that diagnoses can be experienced as helpful by some individuals, providing access to specialist treatment, and a sense of understanding. However, being labelled with a mental health problem can produce feelings of helplessness and self-stigma, as well as problems associated with discrimination (Brohan et al, 2012). The aim of this practice-led research project is to contribute to existing knowledge surrounding the concept of diagnosis through practice -led research methodologies that draw from, but are not limited to digital art practices, drawing, painting, audio -visual methods, installation art practice, performance, fabrication, and craft led practices. The doctoral project welcomes a multi-faceted approach to art practice and a diverse application of research methodologies that could include, philosophical, social science, ethnographic, and auto ethnographic, to produce research outcomes. In doing so, the project will further strengthen the connection between artistic research and the medical humanities, by providing a strong conceptual basis for researchers, from different disciplines, to consider the impact of non-diagnostic artistic methods. This project is set against a backdrop that aims to help individuals understand their mental health experiences, and enable them to make changes, or accept who they are, by adopting the hypothesis that it is better to see ourselves as people with individual and shared human attributes. Moreover, the artistic research project will aim to provide health professionals with an expanded knowledge of disorder, and a new vision which debates ideals surrounding diagnosis and being diagnosed. In doing so, the artistic research will confront ideas of helplessness and self-stigma, as well as problems associated with discrimination, by representing human attributes that are positive and accessible. 
Brohan, E., Henderson, C., Wheat, K., Malcolm, E., Clement, S., Barley, E. A., . . . Thornicroft, G. (2012). Systematic review of beliefs, behaviours and influencing factors associated with disclosure of a mental health problem in the workplace. BMC Psychiatry,12(1). 
Projects deriving from this brief are expected to sit within the Research & Knowledge Exchange strategy and the following department.
All successful research degree project proposals must emphasise a clear alignment between the project idea and our Research & Knowledge Exchange strategy.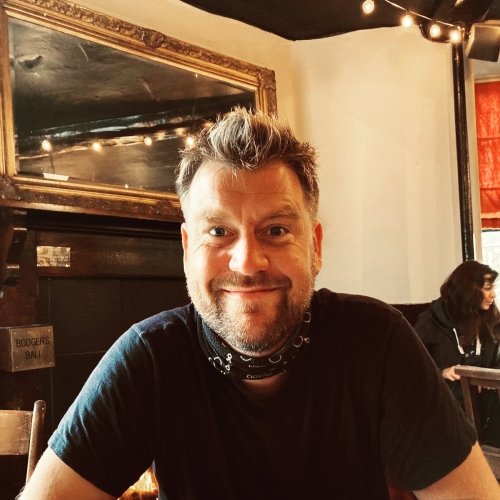 Dr Tom Baugh image
Proposed supervisor: Dr Tom Baugh
---
Thomas's art practice serves to strengthen the research, which currently exists in medical fields surrounding the concept of disorder and diagnosis. In doing so the artistic research aims to provide health professionals and the general public with accessible information about disorder and diagnosis that can be used to plan services, support research studies and public health campaigns to reduce stigma, increase self-efficacy and generate improvements in mental health.
Read more
Project brief & project proposal enquiries
To discuss this project brief, ideas or project proposal responding to this brief, please contact: Dr Tom Baugh.
Application enquiries
For all other application related enquires please contact the Research & Development team.
T: 01326 255831