Sustainable Product Design students explore the potential of waste with design brand Circular&Co
13 April 2023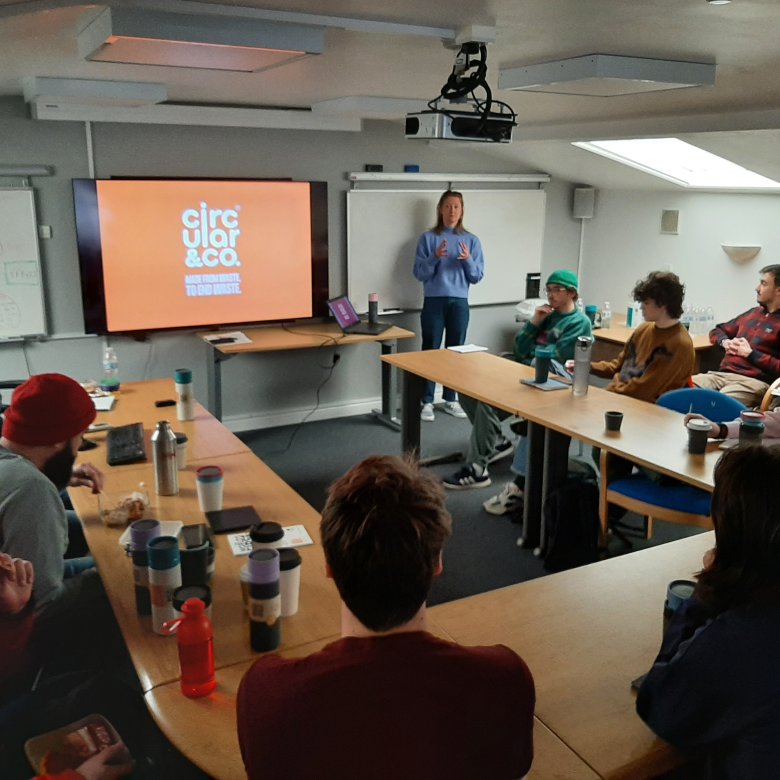 SPD students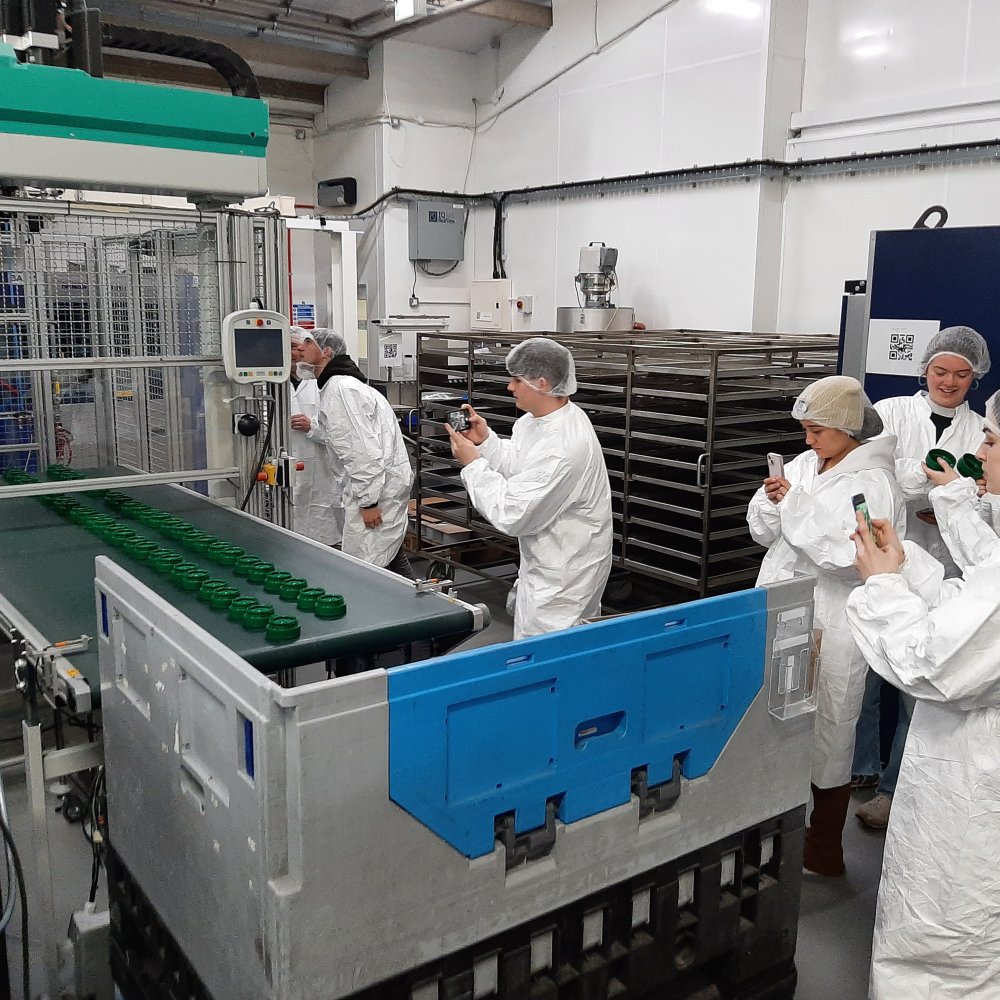 Sustainable Product Design BA(Hons) course leader, Simon Andrews, told us: "It was an absolutely fantastic visit and experience for the students. It was also a great opportunity for the students to present their in-progress work to managing director, Dan Dicker, and marketing manager, Ashleigh Smith." 
Izzy Hillier, one of the students involved in the project, said: "I really enjoyed going somewhere out of the University environment with my coursemates. Being able to dive deeper into a production system and see the processes with our own eyes was insightful. 
"The trip did bring up some questions surrounding sustainability for me, and my critical thinking skills were quite active. It was great to see Polymermedics reusing their excess virgin plastic and to witness the level of detail they pay attention to in regard to products for medical uses, like drug bottle caps. 
"This trip made me think more about wider production systems, and how they function and link transnationally. As most people do not get to see such processes in action, I am grateful for the rare insight this gave me as a consumer and as a sustainable designer. I think it is important for us to know what processes, costs and work goes into the products we own and this trip, for me, was a chance to do so." 
Are you interested in becoming a conscientious product designer equipped to make a real difference? Find out more about studying Sustainable Product Design BA(Hons) at Falmouth University.