Students Storm The South West Digital Design Awards
09 July 2020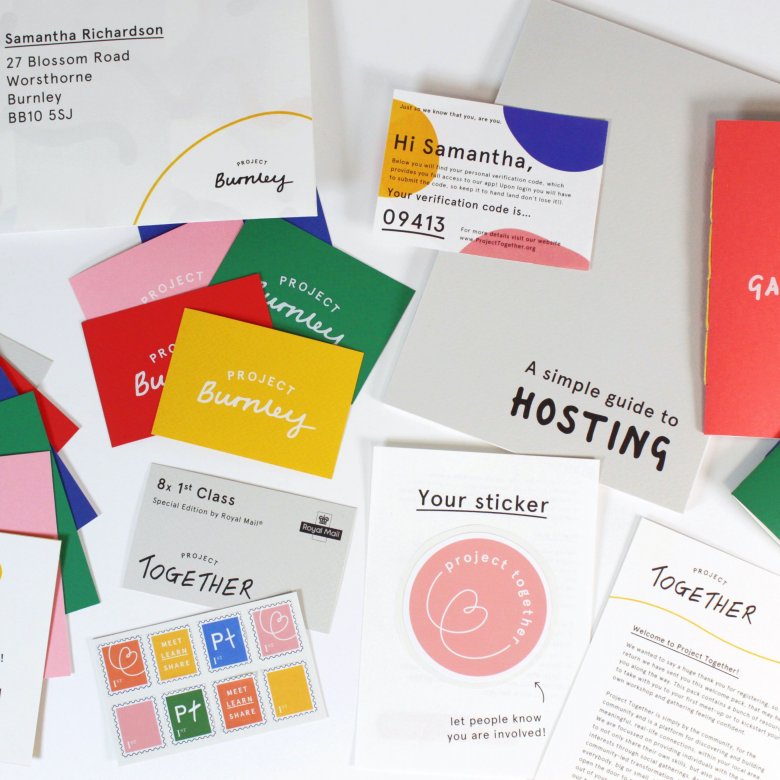 SOC DDA Claudia Aggett
Graphic design students from Falmouth have scored a hat trick of wins at the South West Digital Design Awards, including the Ultimate Creative Champion 2020 title.

Claudia Aggett won the Graphic Design category and was named the Ultimate Creative Champion securing a £1,000 category prize and a further £3,000.

Claudia proposed a not-for-profit organisation called Project Together. She proposed working in partnership with Airbnb to reignite community spirit through skills-based workshops and shared interests. Graphics included a social media campaign, a website, an app and a welcome pack to kickstart the change.

Claudia said:
I think it is yet to sink in that I won the category and the Ultimate Create Champion 2020 title! I'd like to say a massive thank you to the wonderful team at Proctor + Stevenson in Bristol for hosting the awards. The entire process has built my confidence and I've learnt a lot through presenting my work and gaining feedback from some incredible creatives in the South West.
Digital design category winner, Freya Harvey, designed an online service, Penguin Pick Up Lines, to help people discover new and unexpected reading that truly connects with them. 

Penguin Pick Up Lines, matches users with the first line of a book based on their profile, as opposed to trawling reviews or front cover images. 

Freya won a category prize of £1,000. She said: "The awards provided a great opportunity to meet designers and other professionals from the creative industries to present and discuss my idea with such helpful and positive feedback. I'm really proud to have won this award."

Jon Unwin, Head of Year for the BA (Hons) Graphic Design course said: "We are so pleased for Claudia and Freya. For the Falmouth University Graphic Design course to win two of the three categories available in the South West Digital and Design Awards is an outstanding achievement and we congratulate Claudia for being crowned the Ultimate Creative Champion."

Considered to be the largest student award programme in the South West and Wales, the Digital and Design Awards are dedicated to honour the best student designers, creative developers and all-round digital maestros.
SOC DDA Freya Harvey Penguin Pick Up Lines
Penguin Pick Up Lines, concept by digital design category winner Freya Harvey.