Student Wins Art Prize
04 September 2019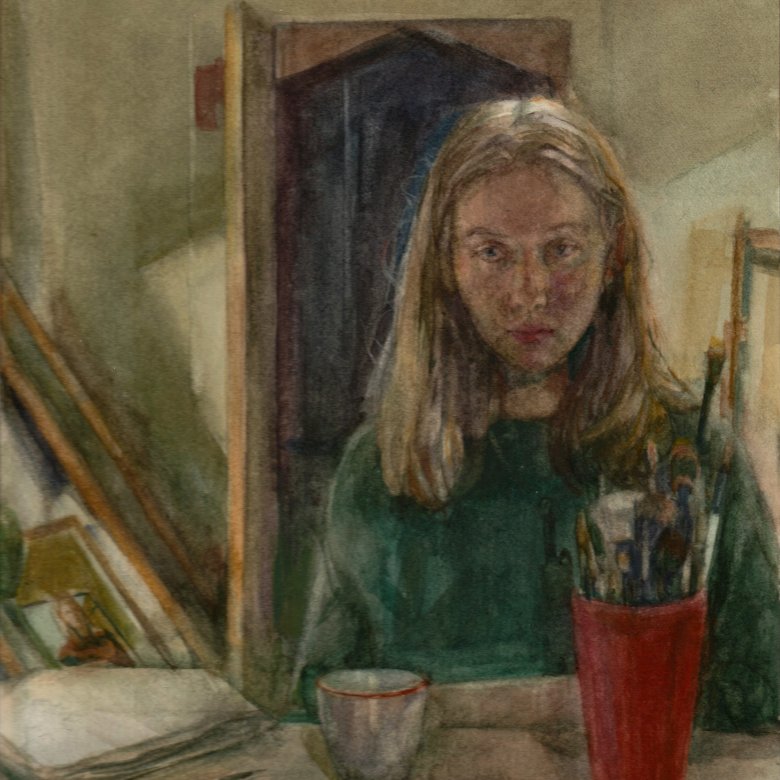 Web story - Katherine Jackson art win
Drawing student Katherine Jackson has been awarded the Pegasus Young Artist Prize in the Sunday Times Watercolour Competition 2019.
Katherine, who is about to start her third year, picked up the prize for her drawing, Self Portrait at Night.
Katherine said:
It's a lovely surprise to be chosen and to be part of the exhibition. I'm excited to see all the other work. I'm inspired by the process of drawing and painting from observation, particularly how looking closely can enable you to discover strange or unusual qualities in everyday things.
"I've recently moved and for my submission I wanted to paint myself in the room I've been using to make work in. It has odd little doors which make me feel outsized, and the walls seem to be a very different colour depending on the time of day - I'm always interested in how light can transform a space. I was drawn to paint myself in the room because it was unfamiliar, and I wanted to picture myself working there. Figures often feature in my work and I often find that I'm drawn into looking at a picture by returning a gaze from a drawn or painted face."
Katherine has won £250 plus £250 worth of materials. Her work will be on display at the Mall Galleries in London from 17 to 22 September.
The Sunday Times Watercolour competition is the UK's most prestigious prize for contemporary watercolour painting.