Student Wins Architecture Design Award
02 July 2019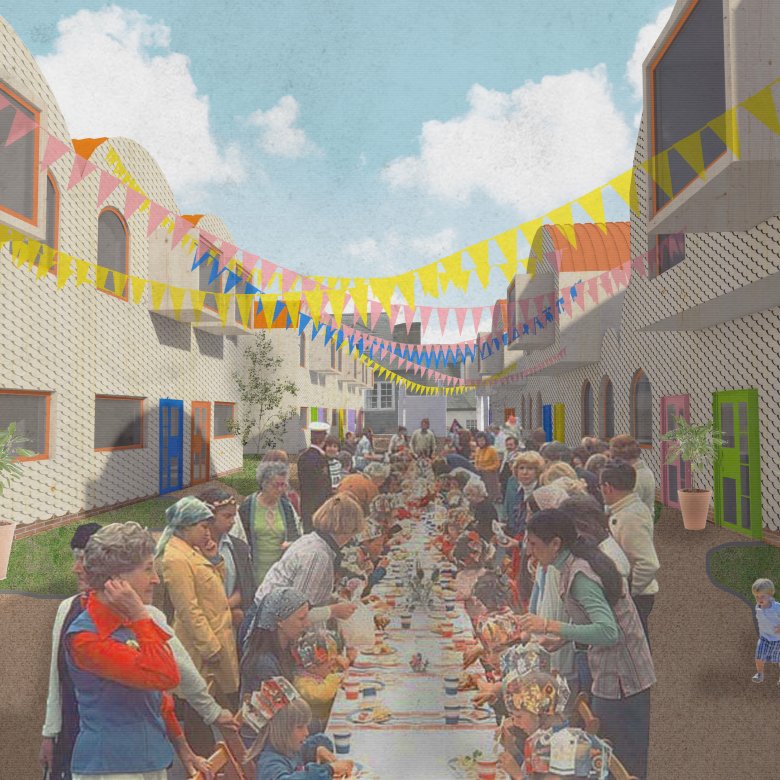 web story - Nina Jones architecture win
Nina Jones
Architecture student Nina Jones has won the Open Award at the Architects for Health (AfH) Student Design Awards 2019.
The AfH Student Design Awards challenges students of architecture and design to explore innovative and compassionate design for health and social care settings.
Nina won the award for her project Omma Dwellings. Fellow Architecture student Jessica Everall received a highly commended in the same category.
Senior Lecturer Frances Crow said: "We are really pleased that Nina and Jess won the Open-BA Award, both of their projects show innovative and playful approaches to the challenge set by our brief and confirms that the Falmouth Architecture course can support students, to create comprehensive design projects that stand out from the competition."
The award ceremony was held on Thursday 27 June at the Wellcome Collection in London.