Student Internship at Award Winning Festival
15 November 2018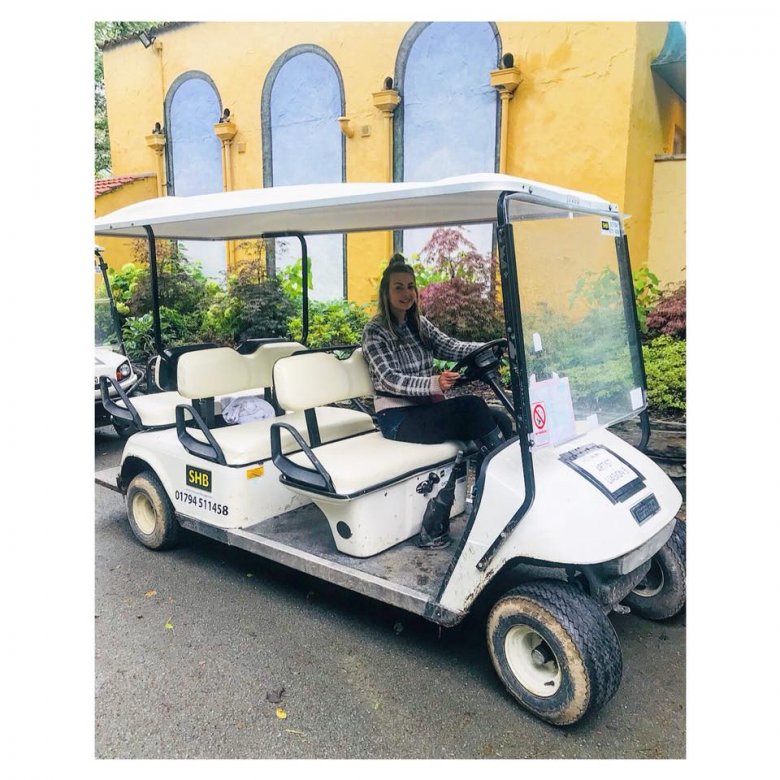 Cherry CEM internship
Cherry Rosa-Cullen, third year Creative Events Management student, has recently returned from a four-day internship at Festival No.6, a multi award winning music, art and culture festival in North Wales' coastal town of Portmeirion. During the festival, Cherry-Rosa was a part of the artist liaison team, working with the company Outgoing.
Cherry told us about her role: "I was responsible for transporting artists in a petrol golf buggy (which I found very fun) across the site and stages along with all their kit. One of the artists was one of the DJs from The Two Bears, Raf Rundell."
When Cherry graduates, she would like to become a Production Designer for live touring shows, TV and large-scale events, so this internship was a great opportunity for her.
Cherry added: "During the internship I learned all about communication, time management, customer service and team work. These are all very crucial in the event industry and gaining these skills from placements makes me more valuable and prepared for future opportunities."
In the past, she has worked with Misty Buckley, a successful specialist in production design, who has designed sets for The London Olympics, Coldplay, The Brit Awards and many more.
Cherry aspires to have a career like Misty after she completes her studies.