Opening our doors: Falmouth Uni's Community Day 2023
05 June 2023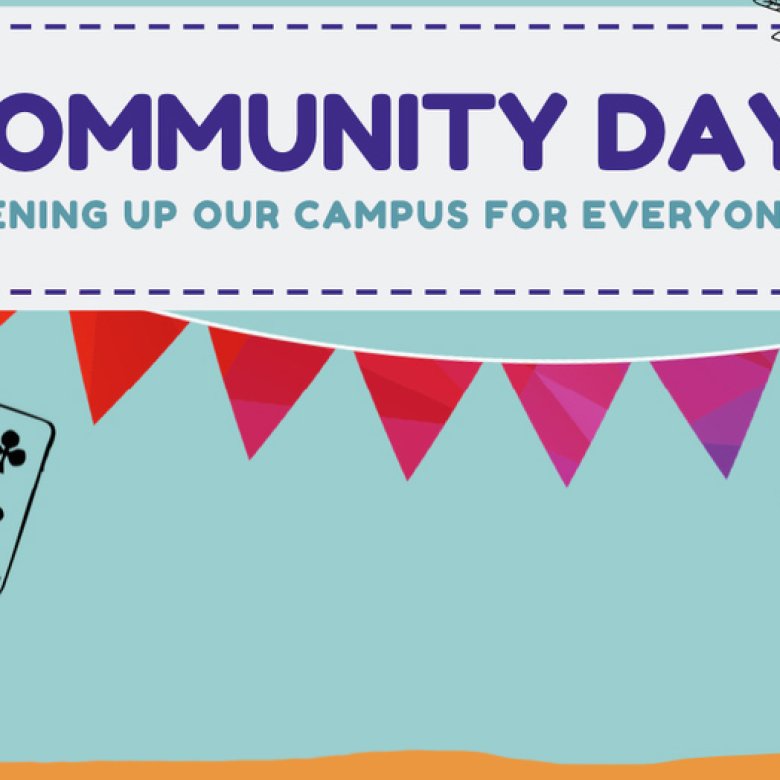 Community Day Banner
Falmouth town is many things. It's creative, it's bustling, it has a strong sense of community and identity – and we're proud to be part of it.  
Each summer, we open up our campuses and welcome the local community inside to see 'behind the curtain' and experience what life is like for our students and staff.  
On 27 May this year, we opened our doors to the local community with free games, tours and more. There were plenty of events on offer; facepainting, lawn games, a ventriloquist, street food vendors, plant sales (always popular!), music and student art sales, as well as tours of our beautiful sub-tropical grounds.  
We're hugely proud to be part of the fabric of Falmouth and Cornwall, and are always on the lookout for new ways to support that powerful sense of community.
This year we also ran workshops for screen printing, life drawing and arts and crafts, using our facilities to help get children making and stretching their creativity.  
This year's Community Day also coincided with our Summer Shows: an exciting exhibition of the country's best emerging talent, and visitors were able to explore showcases from graduating students.  
Falmouth's Vice Chancellor Professor Emma Hunt, said: "It's been such a delight to welcome our local community onto campus again this year. To see so many people enjoying our beautiful gardens, fantastic facilities and experiencing the amazing work of our graduating students has been wonderful. We're hugely proud to be part of the fabric of Falmouth and Cornwall, and are always on the lookout for new ways to support that powerful sense of community."