New album released by music lecturer Norah Lorway
18 December 2020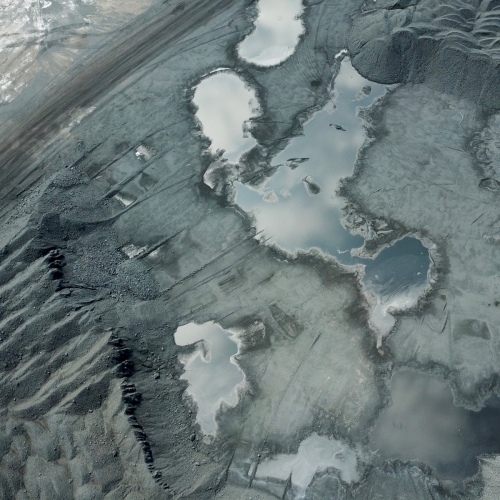 Award-winning Creative Music Technology lecturer Dr Norah Lorway has released her latest album Future Void, which was included in the monthly round-up of Bandcamp's best experimental music for October.
Norah has amassed a wealth of experience in the music industry; last year she wasnamed by the Sundance Institute as one of their "18 Women Composers You Should Know". In 2014 she won the prestigious Robert Fleming prize for Outstanding Canadian Composer. She has performed at concerts around the world and started her own record label Xylem Records.
Norah's album is far from traditional. Although you'd be forgiven for thinking that some of the samples for Future Void were recorded on a stormy day at Gyllyngvase Beach, the album was constructed purely from writing algorithms (coding).
Creating music by writing algorithms is something that Norah specialises in. She is part of the Algorave scene, which fuses technology with live performance. Instead of seeing DJ's scratch records and transition seamlessly between tracks, musicians like Norah go on stage and start writing complex software scripts.
As Norah explains "the album is made with SuperCollider, which is a programming language for audio. The album has a lot of different textures overlapping together, creating a sound world collage."
Reviewing Future Void for BandCamp, Marc Masters writes "It's hard to pick out a single sound in Norah Lorway's Future Void. Each of the album's four tracks is a fascinating blur, with drones and echoes smeared into a thick atmosphere. Much of that atmosphere evokes images and memories: At various points I imagined an airplane taking off, a cave being explored, an ocean rolling toward the horizon, and a church choir singing from a distance. Born in British Columbia and now residing in the UK, Lorway must have spent a lot of time in vast landscapes, as her work captures the mental experience of wide, perspective-changing expanses."
Norah agrees that her music can be understood in a number of ways. "It's definitely up for interpretation, whatever you feel. But for me, I was trying to reflect nothingness in the music, which is where the 'void' part of Future Void comes from. For me it reflects emptiness, but I don't really have any extra meaning for it."
Norah recommends the website as a fantastic resource for students who have aspirations of working as musicians.
"Bandcamp have been really supportive of musicians during the pandemic – they have Bandcamp Fridays, where 100% of fees are waived and the artists get all the profits. For students actively trying to seek out opportunities, Bandcamp is a great place to start."
You might also like