Meet Ella Kasperowicz, the creative spark behind this year's graduation look!
18 July 2023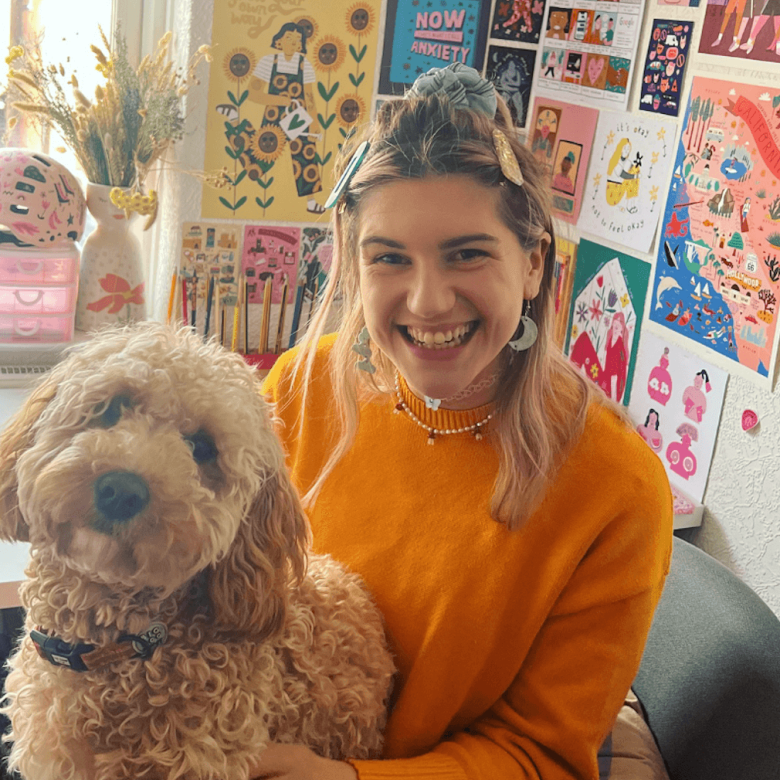 Ellastrated - Ella with dog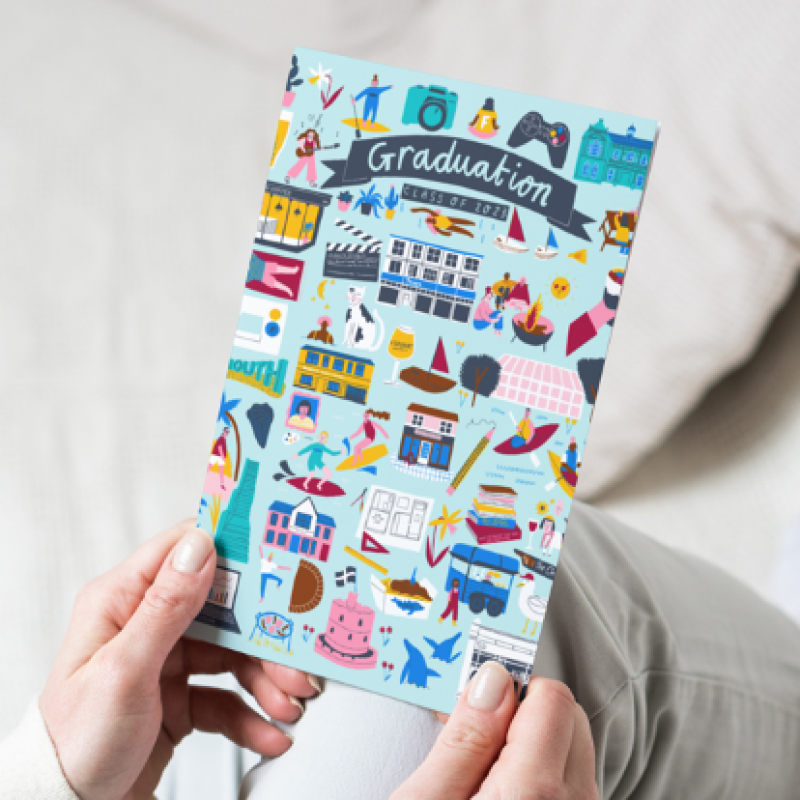 Working with the University and diving headfirst back into student life Falmouth inevitably took Ella on her own trip down memory lane.  
"There's so much I'll always remember about Falmouth. The amazing people I met at Uni, who are still my best friends. Going for pints of Rattler after a day in the studio together. Sea swims at Gylly Beach. Getting chips from Harbour Lights and eating them at the Front." Says Ella.  
"Being commissioned by the University feels completely surreal but incredible at the same time. I'm so proud of how far I've come and it's a massive honour for me to work with my old University."  
"The one thing I would tell people graduating is try not to put too much pressure on yourself – sometimes it takes time to figure everything out and that's okay. Keep going and believing in yourself, you've got this."
See more of Ella's work over on her Instagram
Keep in touch
We love reconnecting and collaborating with Falmouth graduates like Ella.   
If you're graduating this year, make sure you join the Falmouth University Alumni Network to keep in touch with the University and tell us about all the amazing things you're up to. It's also a great place for growing your professional network and developing industry relationships.   
Find out more about our alumni network and range of exclusive benefits by visiting our Alumni page