Meet Ai-Da: The world's first ultra-realistic robot artist visits Cornwall
25 June 2021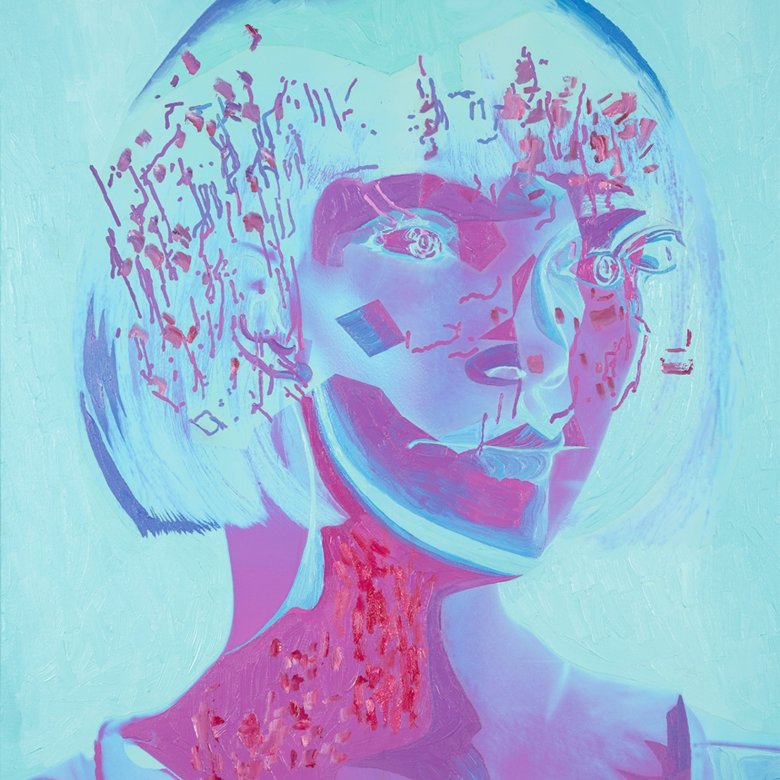 Self Portrait 4 1
Using a specially developed AI programme, Ai-Da will produce striking linear images from nylon reminiscent of Gabo's taught line, who like Ai-Da used new technologies and materials.
In the spirit of Barbara Hepworth, Ai-Da will also travel out into the Cornish landscape to capture images of the ancient stone sites that hold so much history of the area, which will form the basis of a series of performance films and remarkable granite and tin sculptures.   
 
Mandy Jandrell, Director of Falmouth University's School of Art and Institute of Photography said:  
 
"Digital technology is changing the way we make, experience and share our ideas. Like pioneering modernist artists Ben Nicholson, Naum Gabo, Barbara Hepworth and other St Ives school artists who contributed to the legacy and development of Falmouth School of Art, we are always looking for new innovative ways of working. Hosting a visit from Ai-Da will stimulate dialogue about how technology and art can open up new possibilities."


Gallery Director and Ai-Da creator Aidan Meller said:  

"It is such a privilege for Ai-Da to create art at the Porthmeor Studios, to visit the Falmouth School of Art and the Newlyn Gallery. Ai-Da will develop artwork inspired by the St Ives Art Movement from the 1930/40's. 
"We believe the 2020's is a period of rapid technological change, with the rise of AI in particular.
"Similar to the St Ives Group, we feel we must engage in this development and critique it.
"Huge ethical questions about our future are being raised with future technologies, and we are concerned about our human ability to make good decisions with these powerful technologies. Ai-Da's art raises some of these questions."

Speaking ahead of her debut, Ai-Da (the humanoid robot) added:  
"I really do enjoy being by the sea, and it helps me get busy with my art. I am writing poetry. I enjoy painting. I love to make things. I love the beach, and I love watching the sun set over the water."
 
Ai-Da arrives in Cornwall fresh from her ongoing exhibition at London's Design Museum, from 18 May – 31 August 2021 and will also tour internationally. Following her visit to Cornwall, she will then visit museums and galleries in Egypt.