Journalism Student Up for International Award
21 October 2019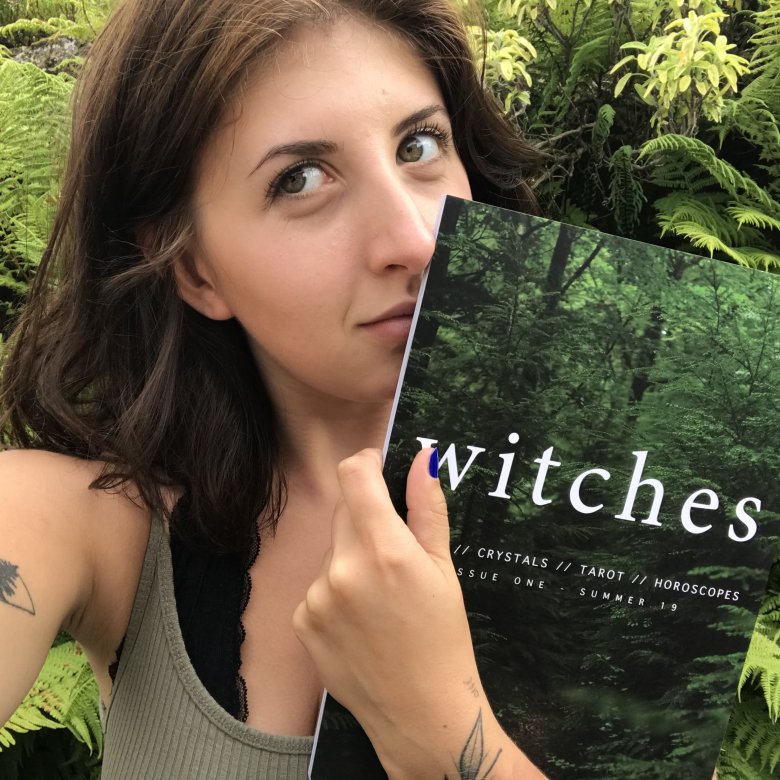 Journalism student Ellen O-Rourke
A magazine founded by third year Journalism student Ellen O'Rourke has been shortlisted for Student Magazine of the Year at the 2019 Stack Magazine Awards.
Witches magazine, based on "all things witchy and wonderful", has grown from a student project to a publication receiving global praise in just a few months.
Ellen said: "What initially started as a hyper-local project with a group of students at university has evolved into a full-blown business with international scale. I'm delighted that the magazine is receiving recognition, despite only two issues being published.
"It just goes to show that university really does give you the tools to turn your ideas into real-world, business potential. I can't wait to see what the future holds for both the magazine, and the opportunities that it will bring for me."
Journalism Course Leader Andy Chatfield commented: "Ellen has shown enormous enterprise and creativity to transform a great idea into a viable magazine in such a short space of time. It demonstrates that the boundary between working in-class and doing it for real can be very thin – something we constantly emphasise on our degrees."
The Stack Awards search out the world's most exciting independent magazines. Witches is competing against specialist publications from all over the globe, with entrants from Santa Barbara, Hannover, London, Edinburgh and Manchester. The winner is due to be announced at an awards ceremony in London on Thursday 14 November.