Innovative Students Launch New Business
26 March 2019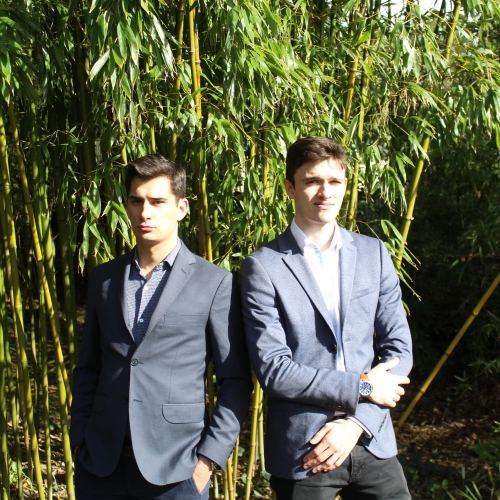 To successfully grow a business, you need to embrace innovation. Jack Fannon and Piotr Kurzepa, two third year School of Entrepreneurship students, have done exactly that.

Their newly launched B2B business, GenHive, combines the latest technology with human ingenuity to generate leads on LinkedIn for businesses to grow their client base and sales.
Piotr explained: "GenHive is a B2B LinkedIn lead generation agency created to save you and your business time. We help businesses create warm leads and sales through highly targeted LinkedIn outreach."

The pair came up with the idea while comparing internship experiences.

"While interning in the technology start-up scene I was able to learn about technologies being applied by high tech companies," Piotr told us. "Jack was able to gain deep insight into the opportunities in the South West, as well as an understanding of local businesses, the great things they're doing, as well as the problems they face."
Jack's local network includes "some very high-profile businesses", which helped them to kickstart GenHive.
Piotr added: "So far we have found the business community in Cornwall to be very supportive. We have also enjoyed networking here and building relationships with really great people."

The pair set up GenHive as part of the BSc(Hons) Business Entrepreneurship degree, which has supported them with networking and getting the business off the ground, as part of the course.

Piotr said: "Setting up and building our business whilst studying has allowed us to benefit from expert mentorships as well as opportunities generated through our professors sharing their networks with us. [They helped] us find pilot partners, advisors and customers."

Whilst balancing university and starting a business has its challenges, the team said that they "are aware there will not be another time in our lives when we will receive as much support and be able to benefit from all the facilities available on campus."

Until graduation comes, Jack and Piotr intend to "make the most" of what the university has to offer, growing their business so that when they leave, they hit the ground running.
You might also like