How I got my Internship at Vogue
23 May 2018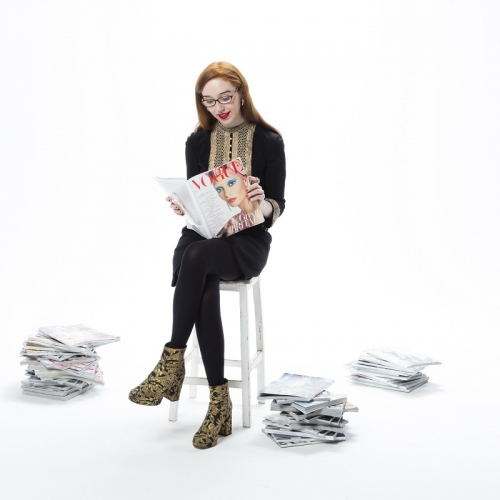 Second year Fashion Photography student, Vanessa Hastings, has been reading Vogue for a long time.
It's one of the world's most iconic fashion magazines and was part of the inspiration which drew Vanessa towards the fashion industry. That's why securing work experience with Vogue was a dream come true.
"In our first year we were given a talk by Mike Trow, the former picture editor at Vogue," she says. "I was so excited someone from Vogue had come to Falmouth. After his talk I sent him a letter with some Cornish chocolates, to say thank you and explain my love for the magazine.
"This then led to me going to meet him in his office for another project we were working on. He showed me around and introduced me to everyone and it was here I found out about the internships."
Vanessa managed to secure a two-week internship with Vogue, working in the art department, carrying out picture research and editing, working on articles for the printed magazine and the website, and helping on a photoshoot.
"It was a dream come to true to be able to intern at the art department at Vogue House during the release of Edward Enninful's (editor-in-chief) first issue," Vanessa adds. "All the little steps add up and the people I've met and the connections I've made are going to really help when I graduate.
"I love creating characters within fashion and exploring different stories with them. The internship gave me great insight in how to keep developing this."
Vanessa has already secured a second two-week placement with Vogue, taking her ever closer to making her next dream come true - having one of her images on the front cover.
Find out more about BA(Hons) Fashion Photography
You might also like