How an online degree in Visual Communications is helping this student navigate a career change
15 November 2021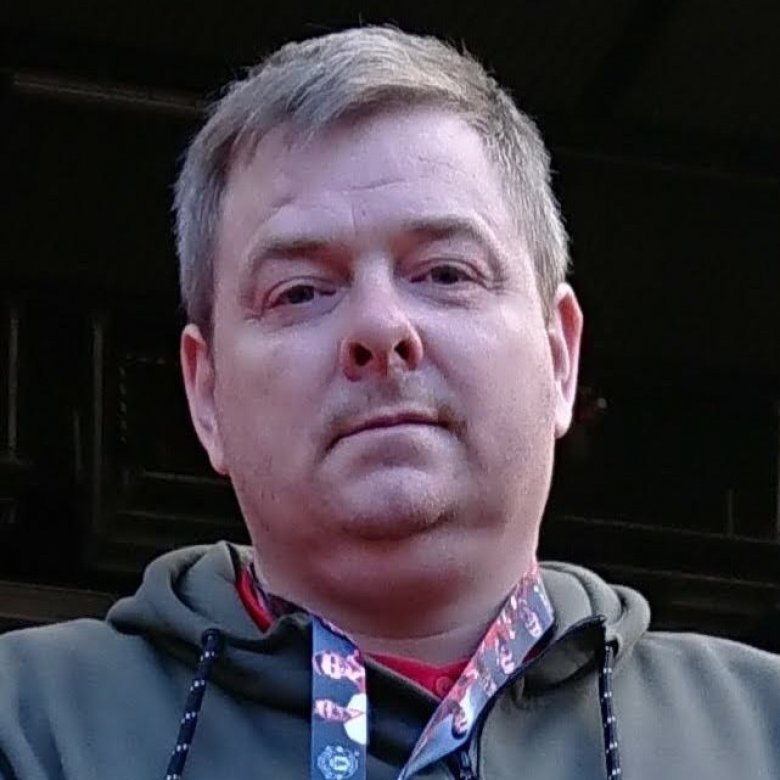 Alan Lewis Cropped
The staff have managed to make me feel that they're as available and accessible as if I was on campus.
"There are also informal pastoral services and the Students' Union, who are always looking out for you. Then there's the employability support team RealWORKS, who are a massive help. If you're looking for placements and work opportunities, they'll help you secure them.
"Although I'm around 371 miles away from Falmouth University, the staff have managed to make me feel that they're as available and accessible as if I was on campus." 
The support that Alan has felt since joining Falmouth has enabled him to thrive academically. The Visual Communications student has been thrilled to see his artistic skills develop on the online course.
"It's astonishing to look back and see the growth in my work", Alan told us. "My style has matured and my thought process has become stronger. I'm offering informed opinions now, which has given me the belief in myself to help illustrate a book, as well as sign up for micro internships via RealWORKS.
"I wouldn't have dreamed of doing any of this before starting my Visual Communications degree with Falmouth." 
If you throw everything you have into this, it will throw everything it has to offer right back at you.
The course has allowed Alan to realise his creative potential, and he is already reaping the rewards for his efforts. So, what would he say to prospective students who don't believe they have the ability to study at university because of their background?
"None of that matters. What matters is your drive, your passion and your determination to succeed. If the academics can see that you've dedicated your time to trying, to learning and progressing in the right direction, then they will give you the help you need to progress your work.
"I would advise that they get in touch with the University – as I mentioned, for me that was the hardest step. The course can put you on that next step to a brighter more secure future, with the self-assurance that you are going to be able to shape your own future.
"If you throw everything you have into this, it will throw everything it has to offer right back at you."