Graduate is creating luxury interiors and connecting people
14 May 2021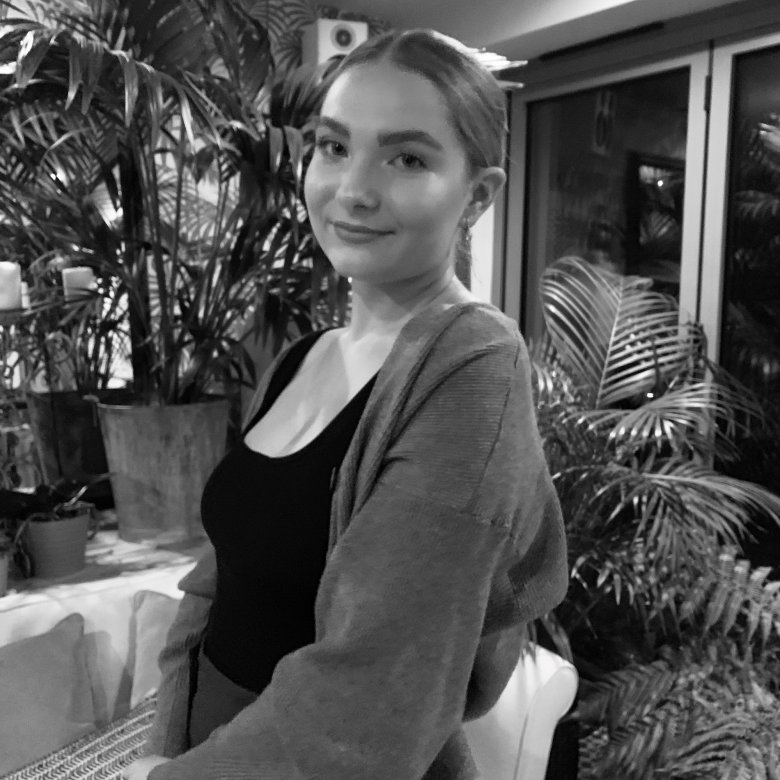 Ella Tapley
Interior Design graduate Ella is currently working for Mehrai Design, a London-based multi-disciplinary interior design studio that specialises in creating luxurious interiors for the residential and hospitality sectors. We caught up with Ella to talk about her experience at Falmouth, her career highlights and what advice she'd give to aspiring interior design students.
What did you enjoy most about your time at Falmouth University?  
Set amongst the botanical gardens, the studio is the best place to collaborate and learn. I really enjoyed the opportunity to design without boundaries and the ability to explore commercial and hospitality design in detail. Cornwall is stunning! I loved living in Falmouth and feeling part of such a creative community. I am definitely missing my fish and chips from Harbour Lights and a G&T from Gylly Beach… 
What are you up to now work wise, what inspires you as an interior designer? 
Alongside residential projects, we are currently working on an exciting hotel project based in the heart of London. The design will push the boundaries of artistic rebelliousness, juxtaposed with the listed building's historic façade. Every bespoke room is located around a luxury leisure and co-working hub. Since April 2020, we have also launched a new community-led platform called Wondrical. It is all about sharing passions to unlock unexpected relationships, opportunities and epiphanies. 
I love visiting high-end hospitality venues that incorporate colour and lighting to immerse the user and create a memorable experience. Colour has a massive influence on how a person acts and feels within a space, so I am always trying to understand this further. I still love anything pink… 
What advice would you give to prospective students? 
The best way to predict the future is to create it. Use your time at Falmouth to explore your creativity and design without boundaries! Interior design is a massive industry and there is so many exciting directions your degree could take you in. Collaborate across courses and use the library to feed your curiosity. There is a wealth of resources right at your fingertips. Lastly, make sure you use your down time to explore everything Cornwall has to offer because those three years fly by!  
A project I have worked on – Luxury Residential Project in London 
This high-end home was the perfect marriage between luxury design and comfortable functionality. The clients had an extensive collection of art and sculpture and we used this for inspiration. The form of the space is elegant, refined and eccentric (see image below).