Graduate Champions Sustainable Building
20 January 2020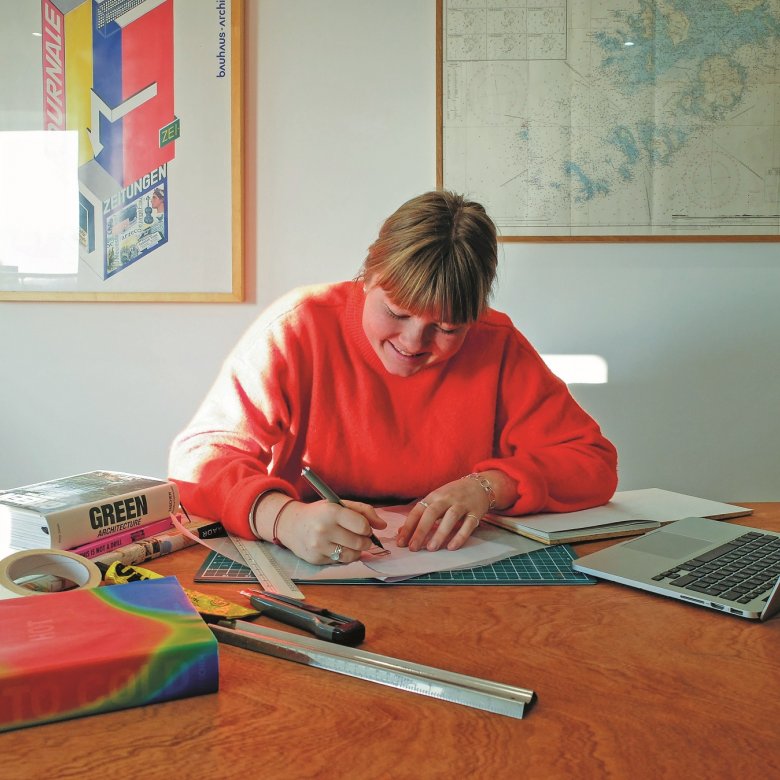 Nina Jones
With plans to start her own practice in Cornwall, to revolutionise architecture in local communities and to champion sustainable building, award-winning Architecture graduate, Nina Jones, is hard at work on the blueprints for her future. We recently caught up with her to find out more.
Nina graduated in 2019 and swiftly secured a position as a Part 1 Architectural Assistant at a leading Welsh firm. During her time at Falmouth, Nina built up a list of accolades including Best Final Year Student, winning the Open Award at the Architects for Health Student Design Awards, being shortlisted for the Architects' Journal Student Prize in the Sustainability category and being featured in the RIBA Student Show 2019 'Industrialised'.
"It was incredible to be printed in the Architects' Journal," she says. "It's the biggest architectural journal that exists and every architect has a copy on their desk. It was great to make it down to the final eight for their student prize in the sustainability category too.
"I love what I'm doing now but want to start up my own practice eventually. I love the people side of architecture and the smaller scale projects that have a real impact on the lives of people living in small communities. Buildings should be built for the people who are going to inhabit them and they need to be made to work for them - not just to be nice to look at."
Nina added:
The course at Falmouth is a really creative course in comparison to others in the country. There are amazing workshop facilities and for people who like making things like I do, it was perfect."