Games Academy Students Compete on Global Stage
9 July 2020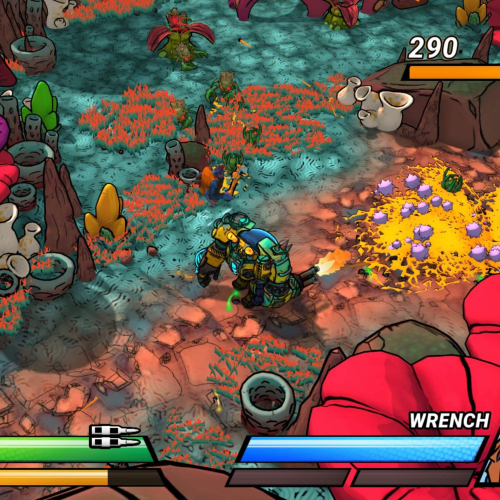 Students from the Games Academy at Falmouth are rallying support for their entries in The Rookies, a global competition that celebrates the work of emerging talent in design and media entertainment.

Launched ten years ago, the Rookie Awards is open to young creatives in visual effects, animation, games, virtual reality and motion graphics. This year, organisers received 3,769 entries from 522 schools in 85 countries and Falmouth is well represented among the finalists.

Louis Sullivan, has been named a finalist in two categories. He's in the running for Rookie of the Year (Game Development) and he's in contention for a studio internship, awarded by the world-renowned studio, Ninja Theory. To support Louis, view his showcase, then share on Facebook to cast a People's Choice vote.

Gaming Academy colleague, Jamie Janas, is competing for an Editor Choice award. To support Jamie, view his showcase and cast your vote.
Completing a hat trick of finalists, a game by 15 final-year students, Planetary Pest Control, is competing to be named Game of the Year – console and PC title. This space adventure sees players squish and squash their way through a hoard of alien bugs to fulfil their intergalactic contract. Gamers can join the industry leaders in alien infestation extermination and play the game on itch.io (downloadable here). Vote for the Planetary Pest Control team in the Rookies.
Gaming Academy Director, Douglas Brown, said: "Louis, Jamie and the Planetary Pest Control team have shown incredible talent to secure finalist status in this global competition. We now need as many votes as possible so call on everyone to support our students and put Falmouth University Games Academy firmly on the map."
Congratulations are also deserved for third-year Game Art students, Oviya Vendan and Phuong Nguyen who both picked up Excellence Awards for their submissions. It's such a testament their skills and creativity, which stand out among strong international competition.
You might also like