First-year student named Student Photographer of the Year
21 October 2022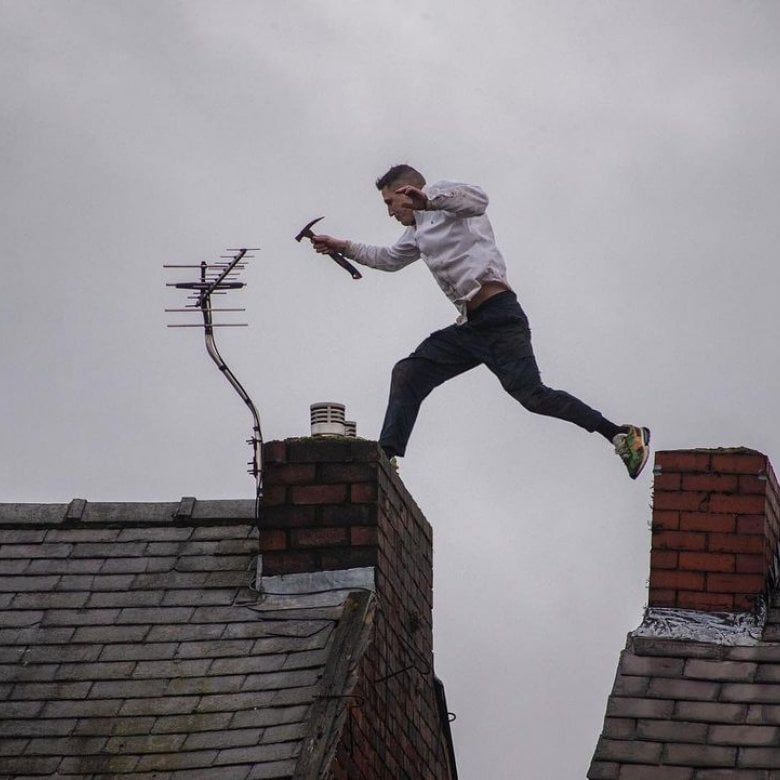 Ryan Jenkinson_Rooftop Protest_PEGA
Just one term into his Press & Editorial Photography degree with Falmouth University, Ryan Jenkinson has been named Nikon Student Photographer of the Year at the Picture Editors Guild Awards 2022. 
Two Falmouth University students made it to the final stages of the Student Photographer of the Year category. Ryan Jenkinson and Jory Mundy came in first place and Highly Commended respectively. The awards were announced last week at the Picture Editors Guild Awards ceremony in London.  
Hundreds of entries were put before a panel of professional judges, which was led by former Sunday Times Picture Editor Ray Wells. According to the Picture Editors Guild, the judges "deliberated for many hours to decide which of the images in 11 categories stood out in [the] exceptionally talented group". 
Ryan submitted a selection of images which featured powerful protest photos and images of revellers at Manchester Pride. 
"The first image was taken in Manchester just after Christmas last year," says Ryan. "I had a call saying that a protester was jumping across roofs near my house, I went there on spec and managed to get one usable frame." 
On winning this award as a first-year university student, Ryan says; "It feels really good. I didn't expect to win this year – I thought it would go to one of the more experienced nominations. 
There's no doubt that the award will act as a stepping stone for his studies and his future career. "I feel that having the opportunity to meet picture editors and bosses at news companies will help me get my name out there within such a niche career." 
Inspired by Ryan's story?