Fine Art in Outdoor Exhibition
24 September 2020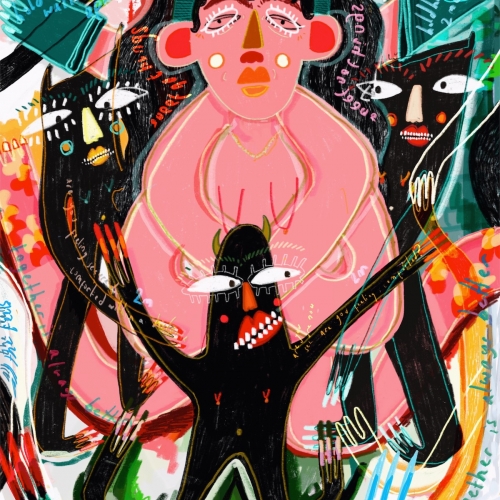 Second year Fine Art student Ore Ahmeed's work is featured in a new outdoor exhibition at the Newlyn Art Gallery showing from 19 September 2020 to 2 January 2021.
Ore told us, "Over a period within lockdown, I created a series of work entitled Isolation Demoralisation, that became a sort of diaristic representation of my personal response to isolation, depicting my loss of direction as well as loneliness during that time.
"Upon making this body of work I was commissioned to create a new site specific work for Newlyn Art Gallery's exhibition Signs of the Times.
The result is a new piece entitled Strength In (Socially Distanced) Numbers. However, this work, alongside the other commissioned posters, aims to boldly display more hopeful and strengthening messages to unite the community.
You might also like