Falmouth's Speaking Machine, It's Nice That
5 June 2020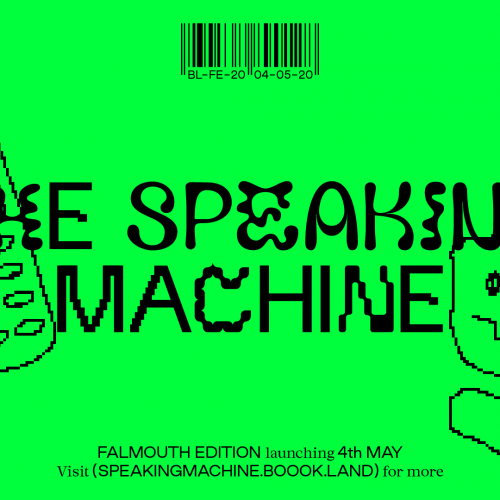 Recently featured on creative website It's Nice That, Falmouth's CCC Challenge 'Speaking Machine' is picking up pace – we're aiming for 50,000 words before the end of the month.

Join Falmouth's School of Communication and Boook.land in an unpredictable, fast-paced storytelling adventure. The project brings together students, lecturers and well-known names to write and illustrate a novel live and in real-time. The end result will be an unconventional, unexpected 50,000 word novel which will be published online as a digital edition.

Our very own Chancellor, Dawn French, has contributed the first line of the story.

Dr Robyn Cook, senior lecturer and course leader explained to 'It's Nice That' how the university has been working on a series of creative briefs in response to the current pandemic,
Our thinking was that for designers (students and industry), the move to online 'studios' provokes questions around alternative approaches to collaboration and how these new methodologies and processes might impact the kind of creative work we produce."
Visit the Speaking Machine website to get involved!
You might also like