Falmouth listed as best for business
23 February 2021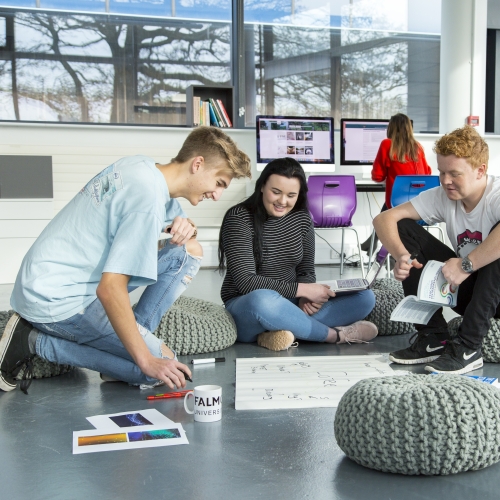 Students who attend Falmouth University are the most likely in the UK to start or manage a business following graduation, a new study has revealed.
Falmouth University outperformed historic institutions such as Oxford, Cambridge and St Andrews University to place first in the top fifty universities for business category, in a survey conducted by Capital on Tap.
The statistics suggest that Falmouth is producing the next generation of innovators, with almost a quarter (23.5%) of Falmouth students becoming their own business leaders following graduation.
Falmouth also topped the charts for the highest percentage of freelance graduates, with more than 10% currently setting their own working patterns in their chosen field. It demonstrates that a wealth of entrepreneurial spirit exists across the courses at Falmouth University, something that should come as little surprise given that the university places such a focus on transdisciplinary approaches and encouraging collaboration.
Director of the School of Entrepreneurship, Dr Seamus O'Brien, is incredibly proud of this latest achievement. "I believe that this new survey is testament to the approach we take with our students. By combining a solid grounding in business theory with practical tasks such as working to live business briefs, our students are provided with a platform to succeed in the industry of their choice.
"There is such a wealth of student talent in the School of Entrepreneurship, and it's fantastic to see them thrive after graduation."
The range of businesses that graduates are working in is notable; whether it be making products with a focus on sustainable design, pioneering new creative production agencies, striding out as freelance designers, or friends who form award winning partnerships, the breadth of business opportunities that students are locating is extremely impressive. And with Falmouth's continued emphasis on fostering a new generation of market-focussed businesses, more is set to follow.
You might also like