Expert panel for Architecture Final Review
15 May 2020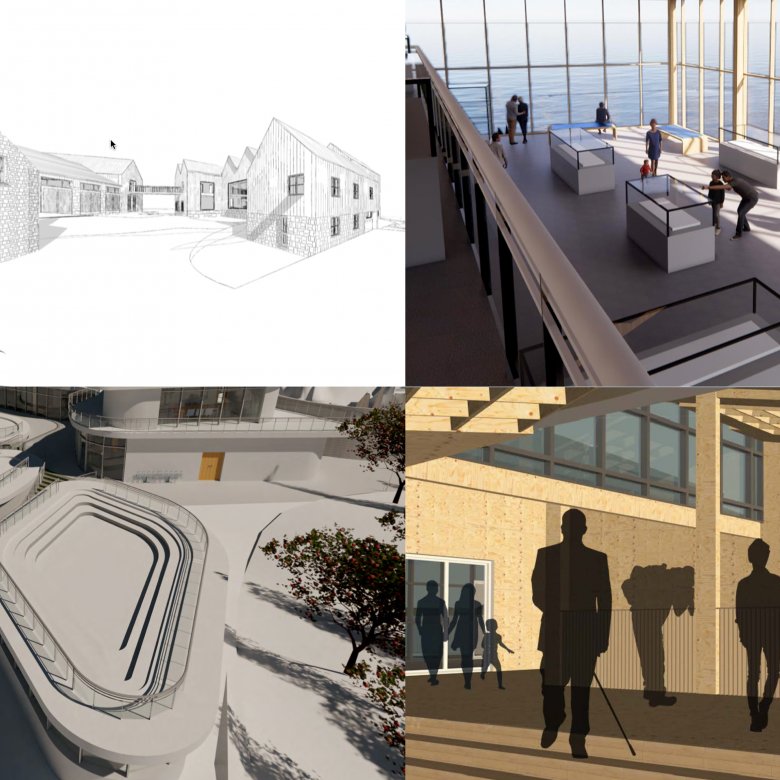 SADI Final Review 2020 projects
BA Architecture welcomed an expert panel of industry specialists to their third year final review recently.
The final project focussed on multi-use buildings and infrastructure to support remote communities, innovative methods of construction and building in an area of outstanding natural beauty.
The panel included our live project client representatives and design leaders - Niall Maxwell, Director of Rural Office for Architecture who won the RIBA House of the Year Award in 2017 - and Julia Kashdan Brown of Kashdan and Brown a member of the South West Design review panel and teaching Fellow at the University of Bath.
Architecture Senior Lecturer/Module leader, Toby Carr said,
We have been really impressed with the way our students have all risen to the challenge of a different mode of working and we are pleased to be able to welcome such an excellent panel to our (online) final reviews."
We wanted to make sure that despite the current situation, our students had the chance to present their work and share ideas with specialists both from architectural design and with a real client. It reinforced the collaborative approach that has been at the heart of our projects."