Dream Comes True for TV Student
07 June 2019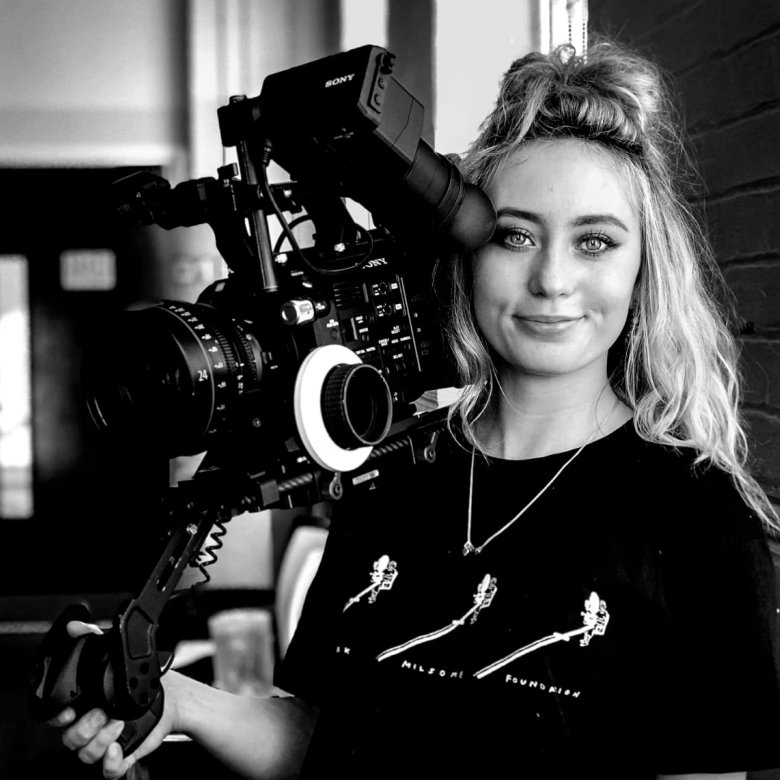 TV student internship web story
Television student Daisy Allen has always dreamed of working on feature films and high-end TV drama – and before she even graduates her dreams have come true!
Daisy is one of only two students from across the UK to be chosen for a 12 month camera internship with The Mark Milsome Foundation 'Foot in the Door' programme. For the next 12 months she'll be parachuted into differing camera departments on major features and TV dramas shooting in the UK.
Since winning the internship last week she has already had two test days in Panavision in London and been recruited to a huge US feature that is just about to begin shooting later this month.
Chris Morris, Director of the School of Film & Television, said: "We are so proud that Daisy is the inaugural MMF foot in the door scholar for 2019.
"The programme launched earlier this year, where film and television schools across the UK were invited to nominate graduating students who have a genuine and passionate interest in the camera department."
Daisy, who graduates this summer, specialised in cinematography during her degree.
The Mark Milsome Foundation was set up to mark the achievements of a well-respected camera operator and DOP, Mark Milsome who was killed whilst filming a car stunt in Ghana 18 November 2017.