Certified by The Rookies
17 April 2020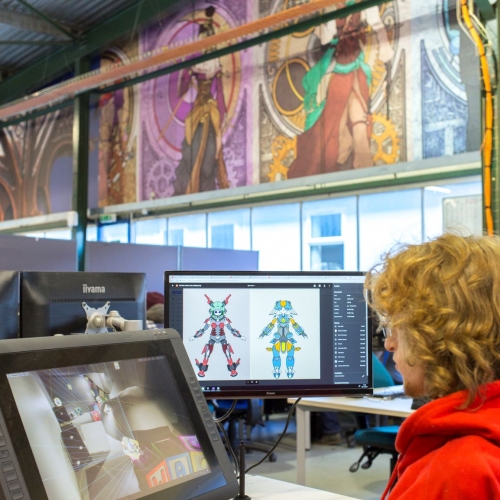 The Games Academy has been certified by 'The Rookies' allowing us to showcase students work across the Rookies community and encourage others to join us at the Games Academy.
Talking about the certification by The Rookies, Lecturer Ady Smith said, "This is excellent news for the Games Academy, it not only demonstrates the excellent courses we provide through the Games Academy at Falmouth, but it showcases the students and the work they produce, enabling them to gain valuable feedback from peers."
Visit The Rookies to find out more about their certification of the Games Academy.
Founded in 2010, The Rookies is a community for non-professional digital artists. A place for artists with a passion for film, games, animation, immersive media, archviz, motion graphics, product design and other creative industries. Their teams work with an independent panel to assess schools from around the world. Their in-depth review process makes sure only the very best schools become Rookies' certified.