Centre for Life on Scilly
27 May 2020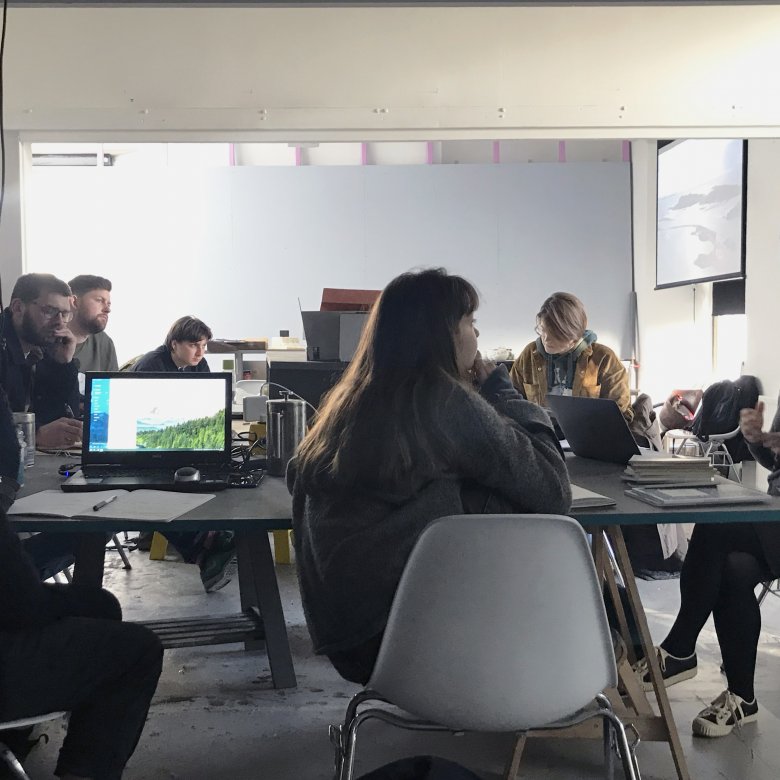 SADI Scilly Centre for Life Group
Students from the BA(hons) Architecture course at Falmouth University have been working in collaboration with The Creative Islands Team on the Isles of Scilly to research and develop ideas for 'A Centre for Life on Scilly'.
This project, which is very much at the concept stage, has provided a starting point to explore how a new home for the Isles of Scilly Museum could incorporate additional space for cultural and environmental activity, aimed at both visitors and residents. The unique, eclectic and much loved museum is currently closed to the public and needs rehousing.

A collaborative working approach is fundamental to the success of the project and the work with Falmouth University Architecture students is a brilliant example of this. They have responded to the challenges and sensitivities of a potential new site, including buildability, sustainable design and architectural quality to develop their ideas for new community and visitor experiences. The work embeds ideas in a real place and social context to create new and innovative proposals for what a multi-use building like this could do and be. The student work will help to inform initial conversations about the project as well as being a catalyst for discussions around future development.
Course Leader, Tom Ebdon said "Live projects such as this, are fundamental to the way we teach Architecture at Falmouth. This project is a great example of the mutual benefit these types of experiences bring. The students have learnt vital skills that they need for the next steps of their careers and the client has embarked on a research and design journey to help bring their project closer to reality".
Jeremy Brown and Tammy Bedford from Creative Islands said,
There is a phenomenal amount of very creative work exhibited and it gives us a tremendous helping of food for thought'
Toby Carr, Senior Lecturer said 'The collaboration has been fantastic for our students to gain an insight into the process of working with a real client and an emerging brief in such an amazing and inspirational location.'
Third year student Kath Hawkins said 'It has involved strategic and creative thinking to find innovative solutions to Island-specific problems, but has also been shaped by sensitivity to a small community, whilst considering the economic as well as social benefits the project could offer'
Creative Islands is one of the Arts Council funded Cultural Destinations Projects and is overseen by the Islands' Partnership on the Isles of Scilly.